As the most important traditional festival in China, the annual Spring Festival is the most festive time of the year. Here we take a look at how expats in Dongguan spend this special holiday.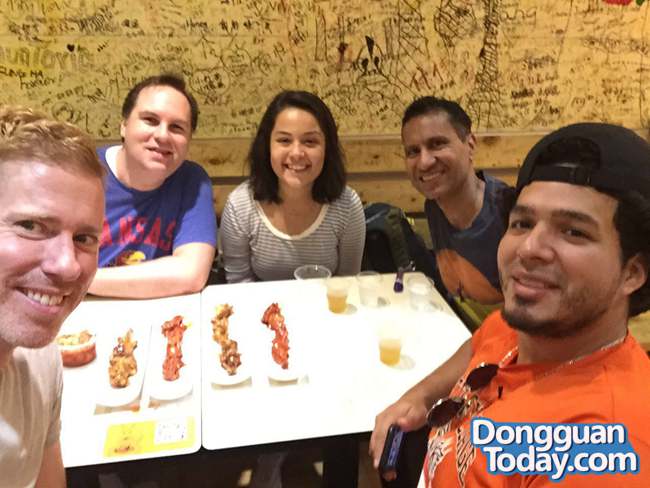 Aaron (L2) with his friends.[Photo credit:Aaron Burns]
Invite friends to party in Dongguan
Aaron Burns is the owner of a charity shop in Dongguan. He has lived in Dongguan for 15 years and spent 13 Chinese New Years in China. In trying to keep up with the celebration, he also likes to clean and decorate his apartment before the Spring Festival, buy Chinese snacks, have friends over or spend time with friends in some other way, visit local parks, and set off fireworks or firecrackers.