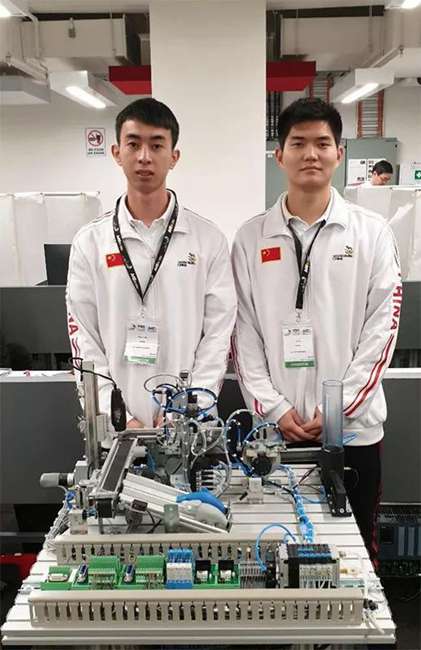 Xu Da (R) and his teammate
The 2019 Global Skills Challenge was recently held in the RMIT University of Australia. Together with his teammate, Xu Da, a teacher from Dongguan Technical College, won Gold prize.
The 4 day event was a competition covering installation, programming, commissioning, maintenance, troubleshooting and optimization. The Chinese delegation took part in 23 categories including mechanical and electrical integration, refrigeration and air conditioning, automotive painting, baking, and woodworking.
After fierce and intense competition, the Chinese team composed of Xu Da and Chen Peiji (a teacher from Guangzhou Electromechanical Technician College), defeated other contestants and won the gold medal in the mechatronics project.
The "mechatronics project" seeks to form an assembly line design for industrial applications by utilizing mechanical design with various technologies (specifically assembly, pneumatics, hydraulics, sensors, electric drives, computers, digital production, and robotics).