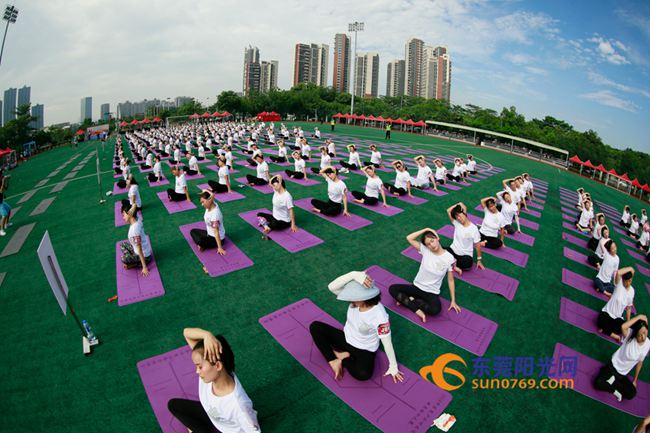 Hundreds of people practice yoga outdoors
On 4th August, the launching ceremony of Dongguan National Fitness Day 2019 & the Dongguan Outdoor Fashion Sports Festival Yoga Competition was held at Binjiang Sports Park. From 4th to 11th August, there were a variety of sports and fitness activities in the city, which sparked a city-wide fever of fitness activities.
On that day, the Yoga Competition for the 2019 Dongguan Outdoor Fashion Sports Fitness Festival kicked off. The competition is the first large-scale yoga event ever held in Dongguan, with hundreds of people practicing yoga outdoors. The event attracted yoga masters and famous yoga instructors to participate, making for quite a lively scene.
The 11th National Fitness Day falls on 8th August. Based on people's growing demand for physical fitness, this year's National Fitness Day organizes colourful, diverse, and life-oriented national fitness activities. It reflects the characteristics of the new era, the tremendous changes in mass sports during the 70 years since the founding of the People's Republic of China, and constantly promotes the popularization and development of national fitness activities. The day inspires the masses to develop a sense of well-being and happiness.