Taiping Handbags Factory Exhibition Hall officially opened: "Time machine" to the late 1970's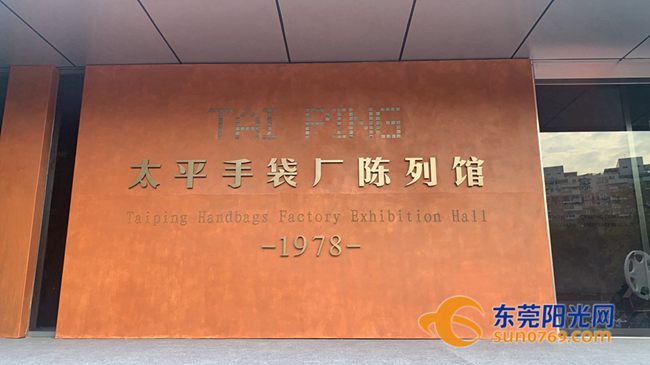 On 18th December, the Taiping Handbags Factory Exhibition Hall was officially opened. The Taiping Handbags Factory was China's first factory engaged in the processing and compensation trade. An important symbol of Dongguan as the epitome of China's renowned reform and opening up, it became a milestone of the reform. The Taiping Handbags Factory Exhibition Hall showcases this history in a panoramic view, and has become a good carrier of Dongguan people's spirit "dare to take initiatives". The exhibition inspires contemporary cadres and visitors to remain true to their original aspirations and keep their mission firmly in mind.
The newly opened exhibition hall is located opposite Zhixin Park, Renmin South Road, Humen Town. The exhibition area is nearly 500 square metres, though the total area of the hall and sculpture square is 6,000 square metres.
The main building of the exhibition reflects the styling and characteristics of the "electric sewing machine & old factory building", with blue bricks, tiled roof and 1970/80's style square windows, which are of the era of Taiping Handbags Factory. At the front entrance of the exhibition hall is an abstract of a sewing machine, to remind people of the bustling production environment of the Taiping Handbags Factory.