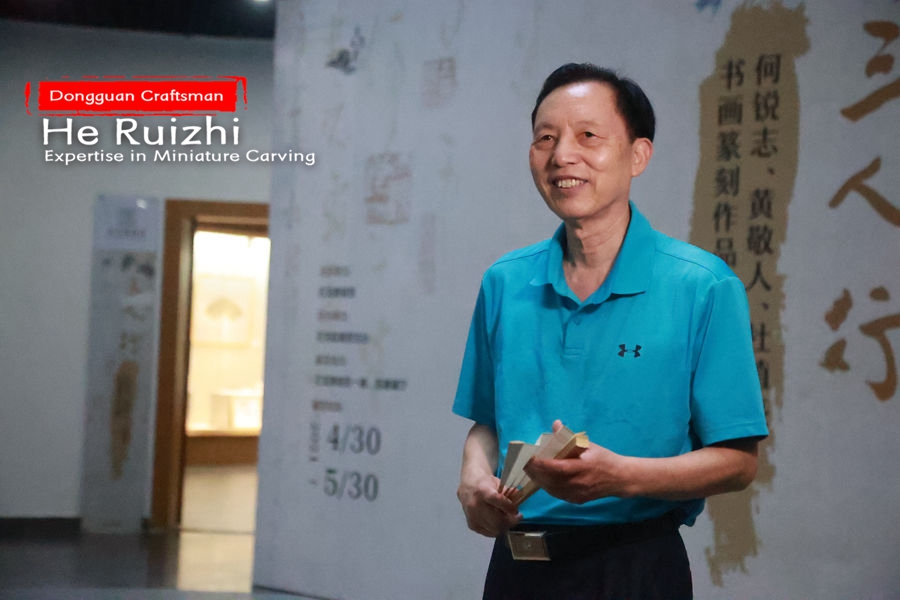 He Ruizhi

A grain of rice is tiny, but for Dongguan artist He Ruizhi, it could be a work of art.

He Ruizhi, a local artist in Dongguan, has been working on miniatures since 1983. For years, he has learned calligraphy and painting, which will be carved into his miniatures. He has creatively combined seal carving and miniature carving in a work, creating exquisite works of art.
Seal cutting is quite common in our daily life, for example, the seals. Compared with seal carving, miniature carving is relatively rare in life. Miniature is one of the most delicate and tiny hand-crafted pieces in traditional arts and crafts. Sculptors use tiny objects as the body and carve exquisite works of art from it.
He Ruizhi can sculpt classic poems on the bone materials with the size of a grain of rice and literary works such as "The Pit Boat" on an olive pit.