During summer, it is difficult to resist an ice cream, and in Huangpu Ancient Port, there is a restaurant, famous for its ice cream, called "歎雪糕" (which in Cantonese means 'enjoying ice-cream')
Four red lanterns hang in front of the shop, against a gray brick wall with a splash of red paint.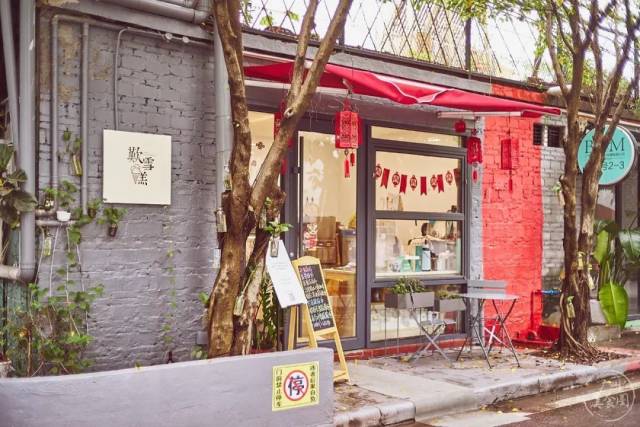 The restaurant does not appear big with only 3 tables in the ground floor dining area. Fortunately, there is an open-air terrace on the roof. Enjoying ice cream with a view across rustic Huangpu Ancient Port is an awesome way to unwind!
The restaurant's owner is determined to create 120 flavors of ice cream featuring elements of traditional Chinese cuisine. So what's on the menu? Let's take a look at some of the ice creams on offer right now...
Sour - Plum syrup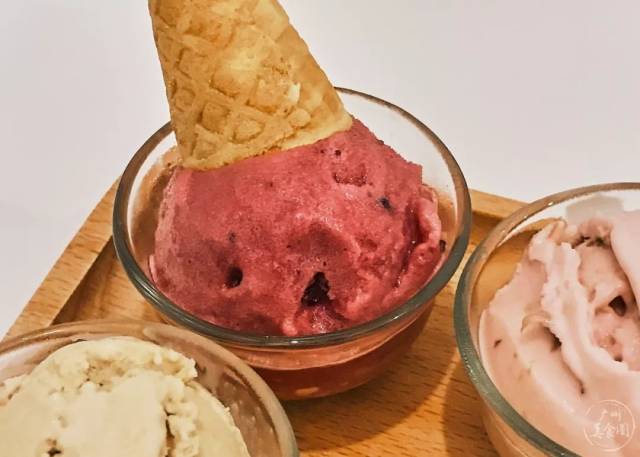 Plum syrup ice cream uses more than a dozen ingredients. The soaking, brewing and freezing process takes at least one day. It's really quite tart, but refreshing like a smoothie. If you can't handle sour stuff though, maybe give this one a miss.