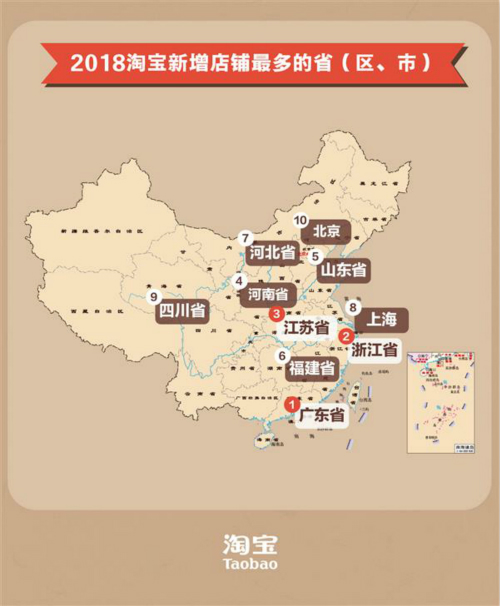 Guangdong, Zhejiang and Jiangsu have ranked as the three provinces with the largest number of new stores on the Chinese e-commerce platform Taobao for ten consecutive years, according to the latest ranking released by the online sales giant.
The data indicates strong economic development momentum and entrepreneurial innovation vitality in coastal areas. The data also indicates that an entrepreneurial wave has swept across China's central region with Henan's ranking jumping to fourth place over the past ten years. In terms of entrepreneurial enthusiasm, young people in central and western regions have outperformed their counterparts in the Yangtze River Delta Region.
As a pioneering and experimental area for reform and opening up, Guangdong is both a major manufacturing province and an engine behind commodity circulation. Since 2006, Guangdong has consistently ranked first in terms of the number of new online Taobao stores.