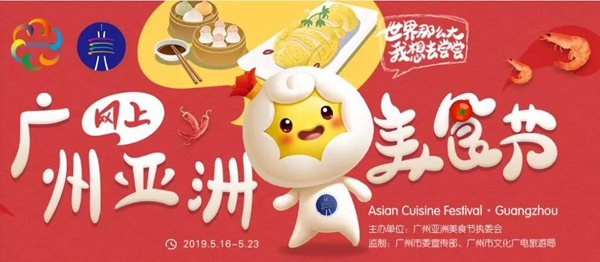 Image via Wechat account:广州参考
As an important supporting event for the Conference on Dialogue of Asian Civilization, the Guangzhou Asian Food Festival will be held in Guangzhou from May 16 through to May 23. Yesterday, the official website and WeChat mini-program for the Asian Cuisine Festival ● Guangzhou (ACFGZ) were officially launched, enabling users to access the latest news regarding the event.

Users can browse through the event's schedule and access special offers from nearly 100 restaurants through the official website, which has been designed around the festival's mascot "Yamei". Guests and media personnel can also deal with paperless registrations online.

The website also includes food maps and guides for eight Chinese and 14 international cuisines, including Japanese, Thai and Korean cuisines, while the official WeChat mini-program will be updated with the latest information based on the website so that users can learn about the festival anytime, anywhere.