Meizhou-Chaoshan high-speed railway construction nears completion
Construction on the Meizhou-Chaoshan high-speed railway will most likely be completed on June 30, with the line to become operational in the second half of this year, allowing passengers to travel between Guangzhou and Meizhou in around three hours.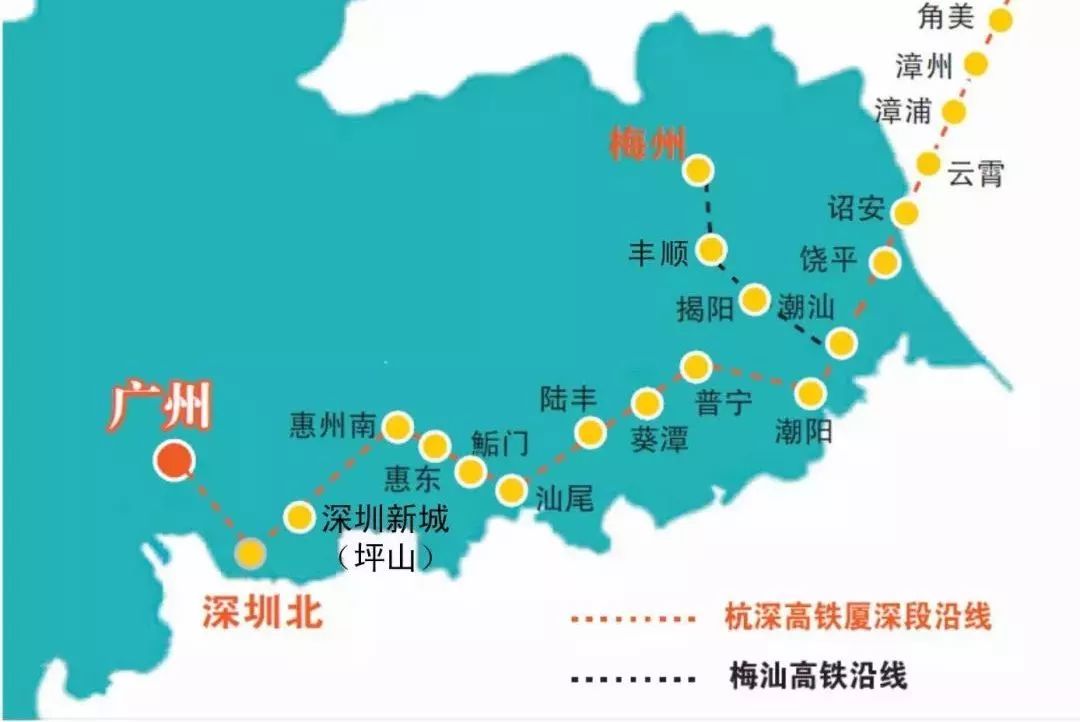 Image via www.news.sina.com.cn

The new line will bring to an end Meizhou's lack of a high-speed rail connection. Currently, tracks have been laid up to the line's Fengshun Jianqiao Station, with 2.5 kilometers of tracks being laid each day.
The long-awaited high-speed railway has a designed speed of 250 kilometers per hour and a total length of 122.412 kilometers, with seven stations. The line will begin at the Meizhou West Station and pass through Jieyang and Chaozhou City before connecting with the existing Chaoshan Railway Station.