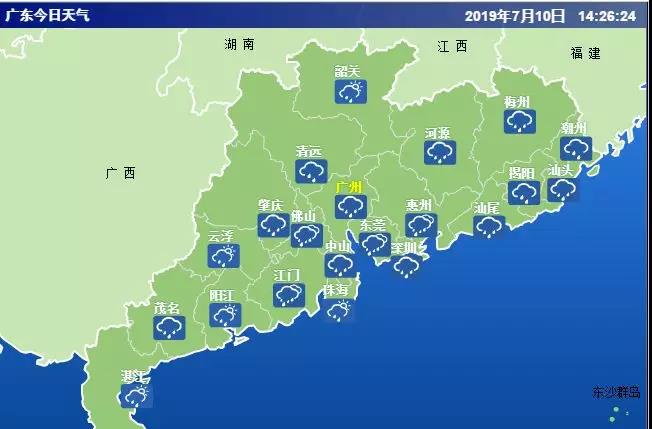 Image via gd.weather.com.cn

After experiencing a period of consistently high temperatures across the province, heavy rainfall is now battering parts of Guangdong.
On July 10, several cities, including Guangzhou, battled through heavy rains, localised rainstorms and thunderstorms, accompanied by sort-term level 8-10 gusts. More than 40 high-level storm warnings were issued, including 5 red warnings, in various cities including Shenzhen.
However, from this Friday (July 12), Guangdong will enter the 40-day-long "dog day" period, so the current bouts of heavy rain will most likely not stick around for long.