Guangdong started resuming dine-in services on February 20th. The government requires restaurants to resume services based on a graded scheme which classifies different regions across the province into 4 levels and regulates the respective services that a restaurant can offer.
According to the Guangzhou Municipal Government's latest announcement on January 21st, the present levels for each district are as follow: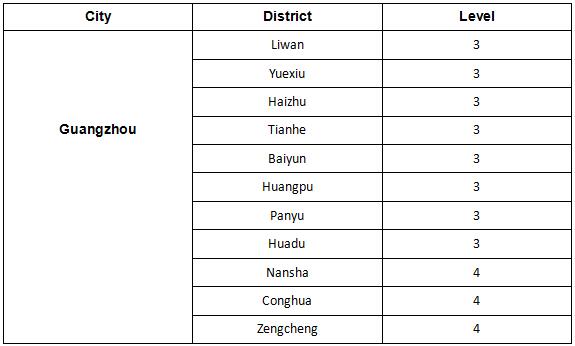 According to Guangdong Provincial Government's announcement on January 18th, major cities across the province also released management levels: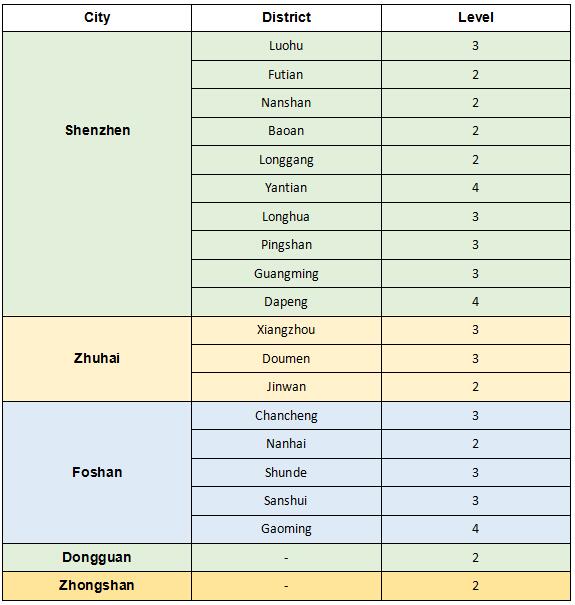 At present, no areas in Guangdong are classified as level 1.
The scheme requires restaurants to offer services based on the management level of their district:
Level 2
Restaurants should suspend dine-in services in their main room. They can provide dine-in services in private rooms for a maximum of ten people, with a further limit of one table in one room only. Table-sharing is forbidden. Restaurants should record the name and contact number of at least one customer at each table.