Guangdong-Hong Kong-Macau Invitational Martial Art Tournament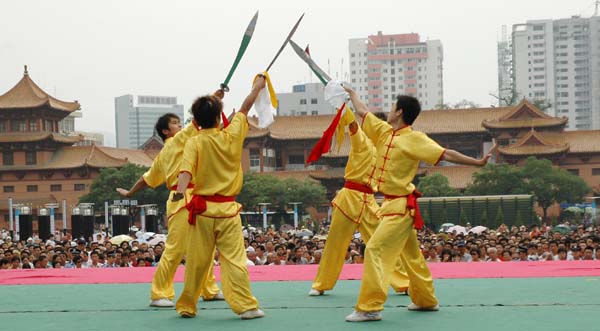 Time/Date: 2pm-5pm, 29th January 2017
Venue: Huayang Lake Wet Land Park, Machong Town
All levels of military schools, martial art clubs, and boxing associations from Guangdong, Hong Kong and Macao will be invited to join.
The competition is divided into two categories: Taichi and traditional boxing. There will be adult, youth and juvenile groups. The top six men and women in each event will receive certificates and prizes.
It is worth mentioning that 13 of Machong's local martial arts team will also participate in the event.
(By Stefanie Tan and Sev Pischl)
来源:Dongguan Today Editor:Tan Jing