Once again the flower viewing season is upon us. Beautiful rapeseed flowers, peach blossoms and kapok are in full bloom across Dongguan. These beautiful flower fields are a treat for your eyes, and available for you to enjoy throughout the Chinese New Year across Dongguan.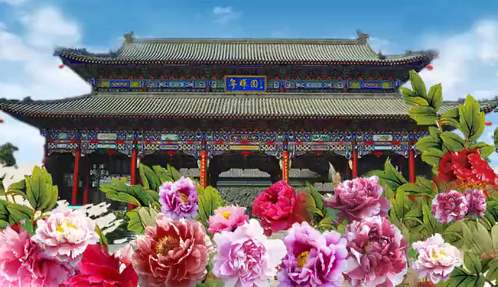 1. Peony Exhibition & The Sui and Tang Dynasties Cultural Festival at Yuehui Garden
Date: 2nd to 20th February 2019
Venue: Yuehui Garden, Daojiao Town
The Peony exhibition will debut in Dongguan during the Spring Festival this year. Tens of thousands of various stunning peony are being unveiled here. The variety at this exhibition will be so rich that this year it is being regarded as a perfect visual feast.