Troupe: Tony Martin Ballet
Date/Time: 18 November 2018 (Sunday), 20:00
Admission: 60/120/180/230/280 RMB
Package: RMB460 for 230*3, RMB300 for 180*2
Venue: Dongguan Yulan Theatre, Central Square, Hongfu Road, Nancheng, Dongguan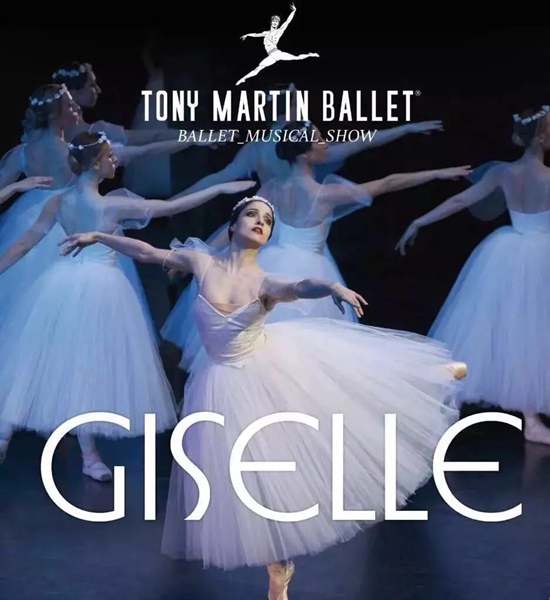 Synopsis of Giselle
Act I
The ballet is set in a Rhine Village. Hans, the village gamekeeper, is desperately in love with Giselle. Count Albrecht, a nobleman, disguises himself as a peasant and hunt in the village. Filled with suspicion and jealousy, Hans becomes enraged when Giselle falls in love with Albrecht.
The hunting party of the Duke of Courland comes to the village. Refreshments are served to the hunters, and the Duke's daughter, Bathilde, who gives Giselle a gold necklace. After the royal party has returned to hunt, Hans emerges from the cottage with a hunting horn and sword, which is the evidence that the supposed peasant is, in fact, a nobleman.
Hans denounces Albrechtas an imposter, and the claim attested by Bathilde's revealing that he is her fiancé. The shock of learning Albrecht's duplicity is too hideous for Giselle's frail constitution. Her mind becomes unhinged and she dies of a broken heart--her love unrequited.
Act II
The scene is laid in a glade in the forest near Giselle's grave. The Wilis are summoned by their Queen, Myrtha. The Wilis are maidens whose fiancés have discarded them before their death. Their spirits are forever destined to roam the earth from midnight to dawn, vengefully trapping any male who enters their domain and forcing him to dance to death.
Myrtha discovers Hans in the forest and orders the Wilis to dance around him until he dies from exhaustion.
Albrecht, laden with feelings of guilt and remorse, visits Giselle's grave. He sees a vision of Giselle and follows it into the forest. Myrtha then discovers Albrecht and demands that he should share the same fate as Hans. At that point, Giselle helps him out of death.
The dawn is heralded; the Wilisand their queen lose their power and retreat to their dwelling place. Called by the grave, Giselle returns with the Wilis. Albrecht, who has sought to grasp her in his arms, falls to the ground with sadness forever.