The Lantern Festival which falls on the fifteenth day of the first lunar month is just around the corner. Tourists are encouraged to visit Dongguan to experience the most authentic "festive tastes"! Watch lion dances and Cantonese opera, guess riddles, taste local foods, stroll around markets, enjoy a variety of intangible cultural heritages, and all kinds of wonderful performances. Come and check them out together!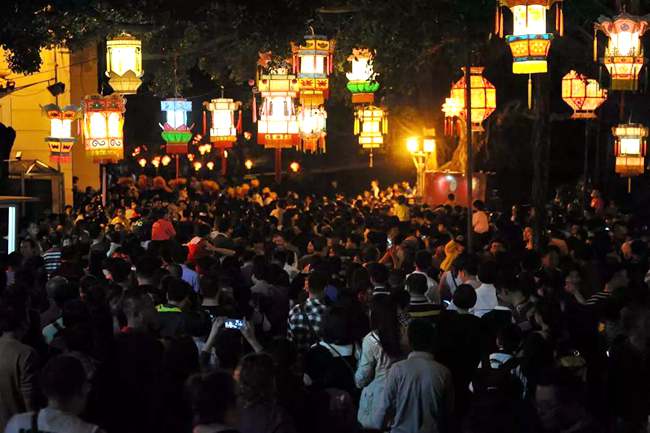 Lanterns show
Guancheng District
Time: 9am on 16th February to 9:30pm on 19th February 2019.
Venue: Yingmenmen Gate Tower, People's Park, Cultural Square, Dongmen Square of Guancheng District
This year, Guancheng will hold the second "Our Festival - Dongguan Lantern Festival". Compared with last year, this year's activities are even larger, and the venue has been expanded to include the Yingnmen Gate Tower, the People's Park, the Cultural Square, and the Dongmen Square.
The lighting ceremony will be from 7:30pm to 8:00pm on 19th February at which the national intangible cultural heritage and original Guancheng Multi-angle Lantern will be transported to the main entrance of the West Gate Tower. There it will be slowly lit under the watchful eye of the public. During the festival, there will be nearly 10,000 festive lanterns decorating the streets of Guancheng.