Date/Time: Friday 22nd March 2019 at 20:00
Troupe: The Manhattan Four String Quartet
Admission: 50/80/100 RMB
Venue: Dongguan Yulan Theatre, Central Square, Hongfu Road, Nancheng, Dongguan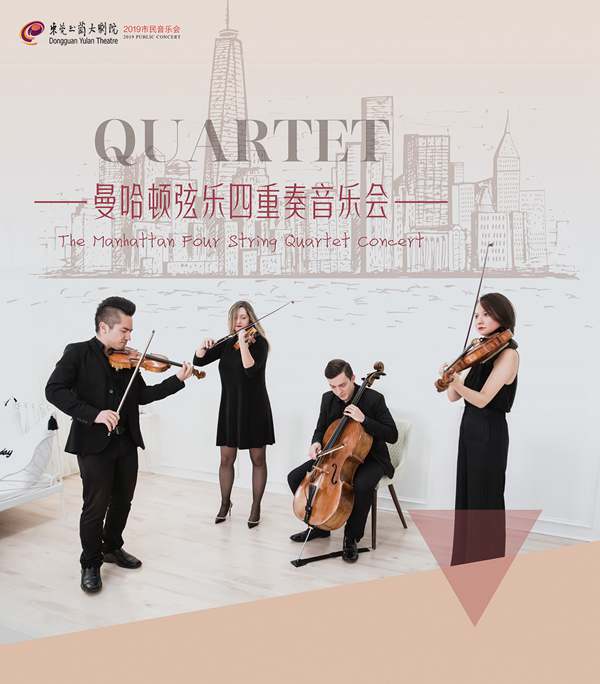 Since the establishment of the Manhattan Four String Quartet in the US, it has been active in major concert halls, bringing their love of music to others. The team consists of young violinist David Marks, cellist Samuel Quiggins, violinist Alexandra Rose Jenkins and violist Midori Witkoski. They integrate jazz and other different performance styles into a traditional classical quartet, allowing the audience to experience different musical charms.