Date/Time: 20:00, Saturday 20th April 2019
Venue: Cultural Weekend Theatre, the Lecture Hall of Culture Square of Guancheng District, Dongguan
Troupe: Portuguese pianist Fernando Costa, Portuguese cellist Luis Costa
Phone: (+0769) 22124089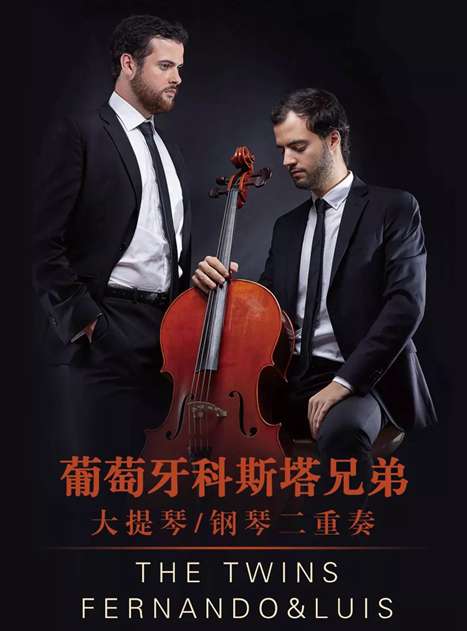 Costa Brothers
Portuguese pianist Fernando Costa and cellist Luis Costa are twins. They have impressed critics for their powerful and intimately-connected music. Their concerts typically range from solo works to chamber music works enabling a dynamic experience. They have developed a strong synchronization, marked by a strong stage presence linked to the simplicity of the natural fluency of their music.
Cellist Fernando has gained recognition and prestigious awards as a result of his expressive and sensitive playing combined with a dynamic stage presence. Fernando has won numerous prizes and awards in Portugal; he has performed as a soloist, as a chamber player, with orchestras throughout Europe, and has toured in Canada, Africa, Netherlands, France, and Italy.
Luis began studying piano at age 8 and like his brother, appears as a soloist with orchestras and as a chamber musician, with Fernando as well as other ensembles. He has received many awards and prizes, and has performed throughout the Continent as well as Africa and South America.