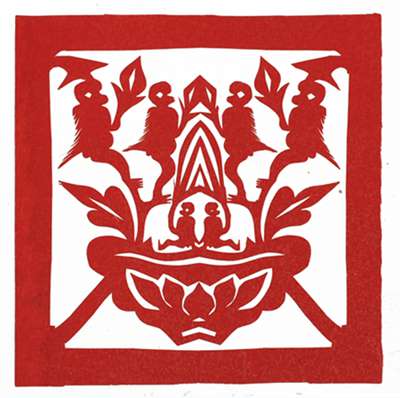 Date: 5th April to 5th May 2019
Venue: 2/F, Dongguan Museum
The Paper-cut Boutiques Exhibition features 128 sets of folk paper-cut works donated by Ms. Feng Zhen, which are collections typically held for display at Nanhai Museum. With rich themes and diverse styles, this batch of paper-cutting works have distinct regional characteristics from Hebei, Henan, Shaanxi, Shanxi, Shandong, and Jiangsu provinces.
Requiring easily accessible simple tools and materials, the techniques of traditional paper-cutting are unique in the field of folk art. Paper-cutting has broad mass appeal, distinctive regional characteristics and rich cultural connotations. As an art form it reflects Chinese people's yearning for and pursuit of a happy life, and their desire for good faith from generation to generation. The exhibition will last until 5th May. Interested residents can view the magical world created by paper-cut artists, and appreciate this ingenious and compelling folk craft.