Exhibition Date: 27th April– 7th July 2019
Venue: 3/F, Dongguan Exhibition Hall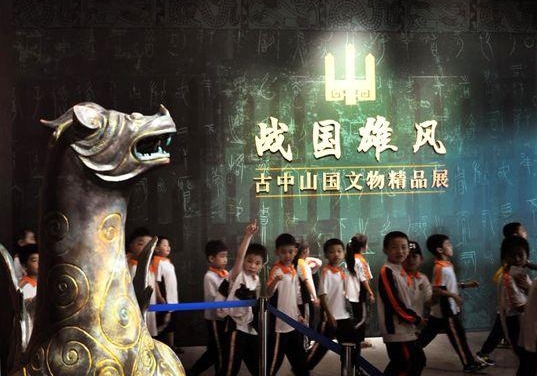 Exquisite cultural relics were unearthed from the ancient Zhongshan State site. A new exhibition will showcase the cultural visage of the Zhongshan State as "a state with a thousand chariots", the glory of the ancient Zhongshan State and the spirit of the Warring States.
The ancient Zhongshan State was built in the late Spring and Autumn Period and peaked in the middle of the Warring States period. Since 1978, archaeologists have excavated the Tomb of the King of Zhongshan in Hebei Province, and explored the ancient capital of Zhongshan where several tombs of the King of Zhongshan were excavated. Tens of thousands of exquisite artefacts were unearthed and presented to the world stage as relics of a mysterious ancient country.
A total of 132 pieces (sets) of bronze, gold ware, silverware, jade articles, plus chariot and horse equipment are displayed in the exhibition. Exquisite in craftsmanship and gorgeous in style, they are artistic treasures from the Warring States period.