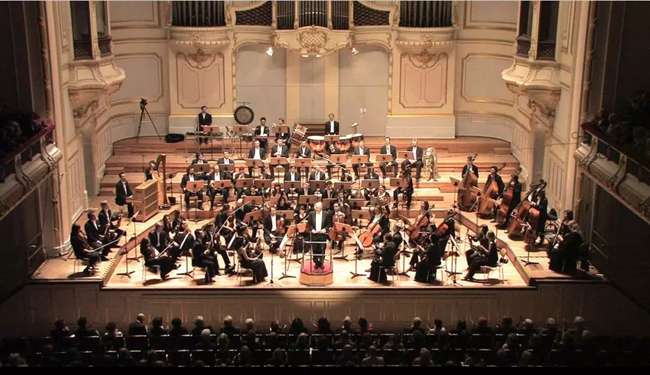 Date/Time: Saturday 7th September 2019, 20:00

Venue: Dongguan Yulan Theatre, Central Square, Hongfu Road, Nancheng District, Dongguan
Admission: 80/180/280/380/480 RMB
The Cologne New Philharmonic Orchestra has been enchanting audiences for more than 40 years with its electrifying performance style.
By gradually finding its own style of interpretation, one that is characterized by spirit, vivacity and faithful rendition, the Cologne New Philharmonic Orchestra has also been able to win the hearts of people whose musical preferences previously did not include classical music.
Musicians from all over the world have made the Cologne New Philharmonic Orchestra their musical home, most of them advanced students of the Rhineland conservatories and prize winners at international competitions.
Since its cooperation with the British virtuoso violinist Nigel Kennedy from 1997 to 1999, the Cologne New Philharmonic Orchestra has been widely seen as an orchestra that belongs in the upper echelons of classical music.
Volker Hartung assumed the position of chief conductor of the Cologne New Philharmonic in 1986. He was taught in the tradition of German symphony orchestras and opera. Under the influence of the conductors Evgeny Mravinsky and Sergiu Celibidache, Hartung developed a special understanding of the French, German and Eastern European musical traditions. Under his guidance, the Cologne New Philharmonic orchestra has reached world-class level and has become world-wide famous for his distinct performance style and popular success.
Program
Richard Wagner: Overture from "The Flying Dutchman"
Jacques Offenbach:Barcarole from "Hoffmann's Tales".
Max Bruch:1st Violin Concerto in G minor
(Violin: Elizabeth Basoff)
Andrew Webb-Mitchell: Night of Sevens
Felix Mendelssohn: Symphony No.4 in A Major Op.90
*Subject to change