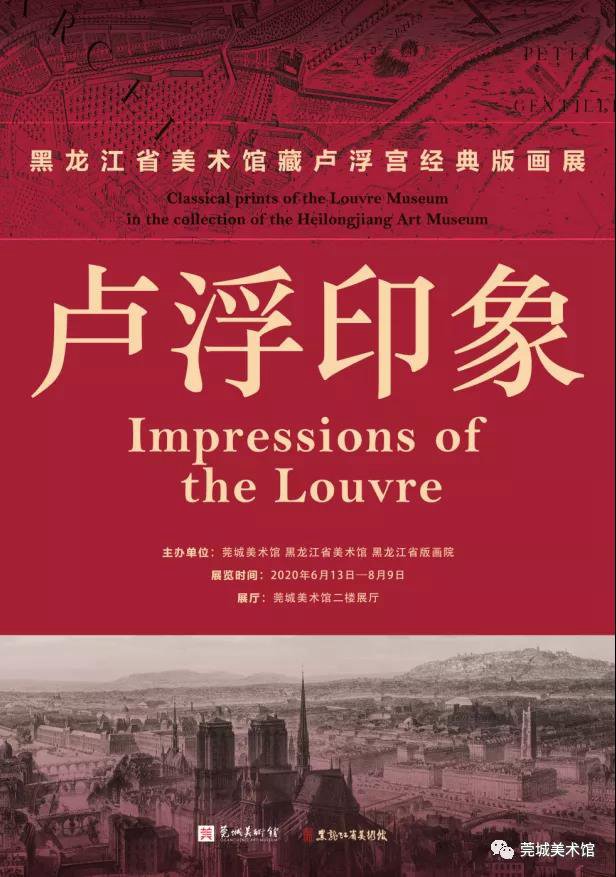 Date: 13th June – 9th August 2020
Venue: Exhibition Hall, 2/F, Guancheng Art Museum (莞城美术馆2楼展厅)
Admission: Free. Reservations via Official Museum WeChat required.
120 classical prints of the Louvre Museum will be exhibited in Dongguan. "Louvre Museum prints" are a collection of more than 13,500 individual prints by European masters collected in the Copper Engraving Collection Hall of the Louvre Museum in France. This collection originates from an art collection established during the reign of France's King Louis XIV.
The works exhibited in Dongguan this time are the complete collection of 400-year-old French "Louvre Museum prints" collected by Heilongjiang Art Museum in 2017. This batch of 170 Louvre prints includes many engraved copperplate print works by world art masters such as Leonardo da Vinci, Peter Paul Rubens, Eugène Delacroix, Jean Auguste Dominique Ingres, and more. The themes and contents of these works range widely across history, geography, biological sciences, mythology, celebrity portraits and more aspects. You can see the production style of traditional copper engravings from the early 16th century, through to modern contemporary copper engraving techniques.