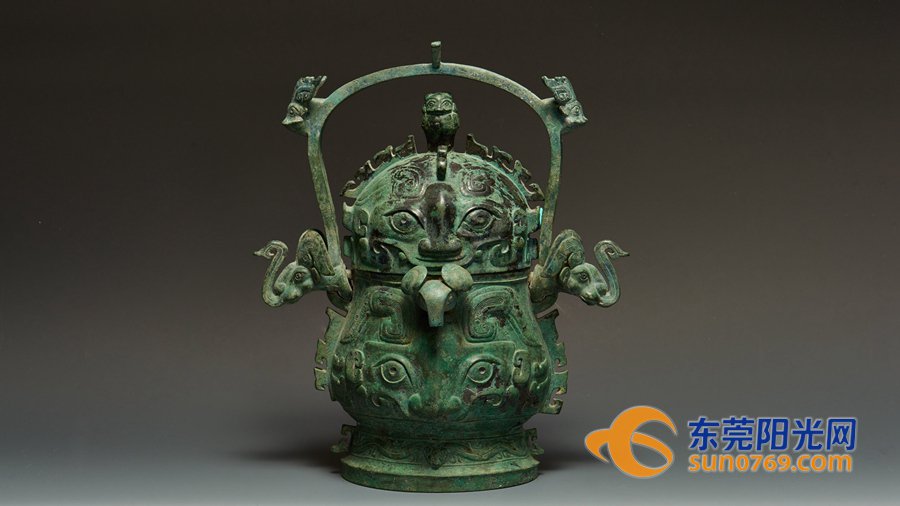 Ancient bronze ware on display
Exhibition Time/Date: 10:00-18:00, October 12 to October 31, 2020
Location: Qifengshan Art Museum (Address: No. 32, Dongcheng C. Road, Dongguan City)东莞旗峰山艺术博物馆
A total of 38 pieces of ancient Chinese bronze art treasures, gilt-bronze Buddha statues, and enameled artworks collected by the Poly Art Museum are on display in this exhibition, together with 22 fine jade pieces collected by the Qifengshan Art Museum.
The exhibition is divided into four areas, including a bronze wares area, enameled wares area, a bronze statues area and a jade wares area. The exhibits covers the periods from Shang and Zhou dynasties, as early as 3,000 years ago, to the Ming (1368-1644) and Qing (1644-1911) dynasties. Most of the pieces on display are precious cultural relics that were overseas for many years and have recently be returned back to China. According to He Zhifeng, the curator of Qifengshan Art Museum, this is the first time that these treasures have been on display in Dongguan.
While in the exhibition hall, surrounded by ancient art displays, it will make you feel like you have gone back in time to ancient Chinese civilization to witness its glory first hand.