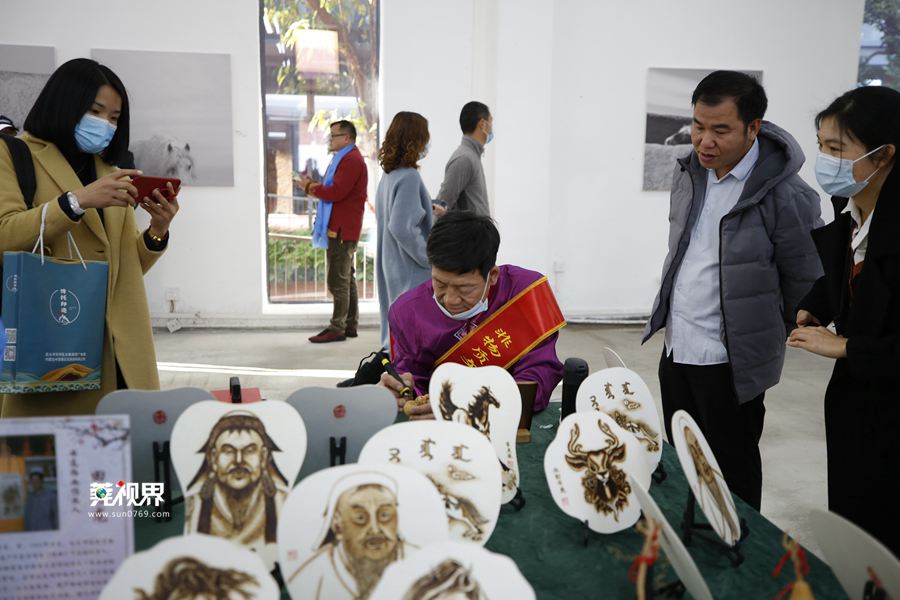 Inner Mongolia intangible cultural heritage debuts in Dongguan

On the afternoon of December 30th, the opening ceremony of the photo exhibition called "North horses run in the north wind" as well as an exhibition of intangible cultural heritage of Baotou, a city in Inner Mongolia, was held in Jianyuzhou cultural and creative industry park in Dongguan. The exhibition brings a visual and cultural feast to Dongguan citizens and photography lovers in the Pearl River Delta region. Visitors can enjoy the unique northwest scenery through the photographs, intangible cultural heritage and take a closer look at its cultural tourism.

The exhibition is open to the public free of charge and will last until January 29th, 2021. Citizens are welcomed to visit at any time.
Intangible cultural heritage, as a unique cultural treasure of mankind, carries a nation's cultural memory and highlights its people's wisdom. The intangible cultural heritage exhibition of Baotou showcases its intangible cultural heritage items, such as Liuhe pillow, pyrography, Mongolian leather painting, Baotou paper-cuts, Wuji tea and Goumen handmade dried apricots, making the attendees feel the charm of the traditional culture.
Baotou, which is a famous city in China for its iron and steel industry, has a very long history. It also has rich natural and cultural resources. Dongguan is a world-famous manufacturing city, where its smart phones, industrial robots, intelligent logistics, bio-medicine and other emerging industries are booming. As the intangible cultural heritage of Inner Mongolia make its first appearance at Jianyuzhou cultural and creative industrial park, Baotou and Dongguan see great complementary and cooperative development space. With their respective resource advantages, they hope to carry out in-depth exchanges and cooperation in the future, further promoting the cultural integration of the north and the south.