In China, there are a lot of traditional routines to do before and during the Chinese New Year. If you are interested in adopting any of the local customs, just follow these tips:

Decorate your house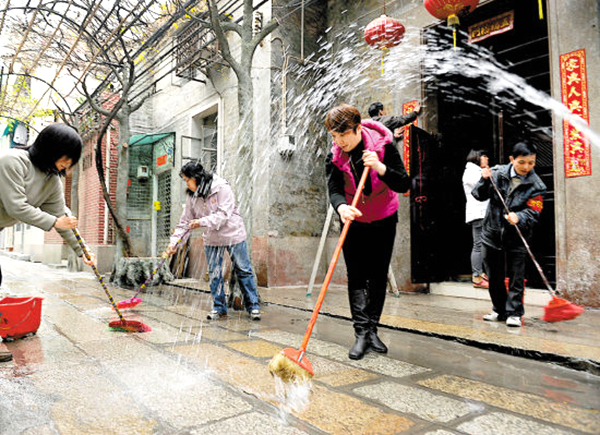 People usually have a cleaning in their homes before Spring Festival, especially on the 28th day of the twelfth month (February 6 in 2016). It means the dirt will go away with the bad luck of the previous year and everything will be brand-new.
After a thorough house-cleaning with water boiled with pomelo leaves, the house will be decorated with fresh flowers brought from a flower market, as well as auspicious items like calligraphy on red paper and zodiac-shaped dolls.

Visit a flower market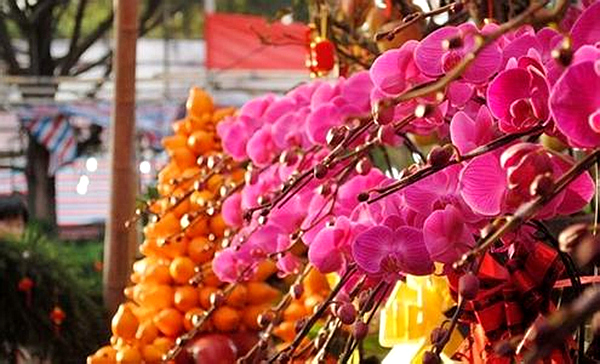 Stroll through one of the city's many flower fairs or flower markets to make a purchase or just to have a look. They offer a chance to witness how the locals spend Chinese New Year and carry on their traditions. Many make it an annual pilgrimage to buy peach blossoms, peony blossoms, tangerine plants or lucky bamboo. Locals also like to buy daffodils, which only blossom on the very coldest days of the year. They prefer the onion-like bulb and carve it so that the flowers will curl out in an artistic way. They soak the bulb in water in a porcelain container and wait for the flavored flowers to blossom.