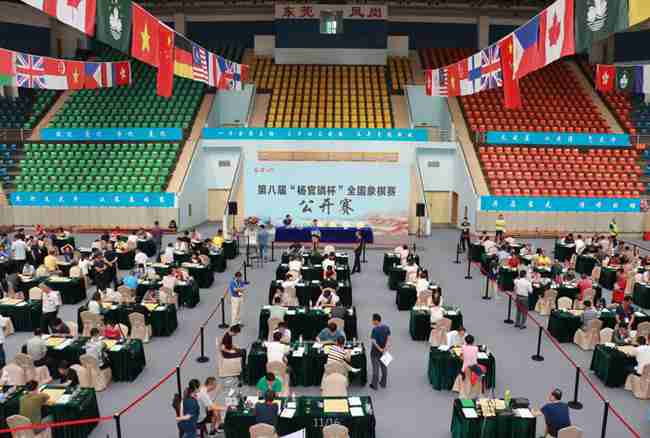 The 2018 8th "Yang Guanlin Cup" Xiang Qi (Chinese Chess) Open Preliminary Contest opened in Dongguan on 3rd September. 170 players from 15 countries and regions competed, including male and female masters such as Wang Tianyi and Tang Dan.

The contest is held every two years, and is organized by Chinese Xiangqi Association, Guangdong Sports Bureau and Dongguan Municipal Sports Bureau, and is operated by Government of Fenggang, Dongguan. The contest has separate categories for professional men's group, professional women's group, public group and overseas group, and will award prizes totalling 650,000 RMB. Professional men's group, professional women's group, and overseas group adopt a point-based system over 9 rounds, while public groups were over 11 rounds.

The competition was especially fierce in the professional men's group. After the opening three games, Wang Tianyi and Yu Youhua rank first by 3 points over 7 other players. No one else currently has a 100% record in the professional women's group. Liang Yanting, a player from Sichuan, is current leader with two wins and a draw, for 5 points.