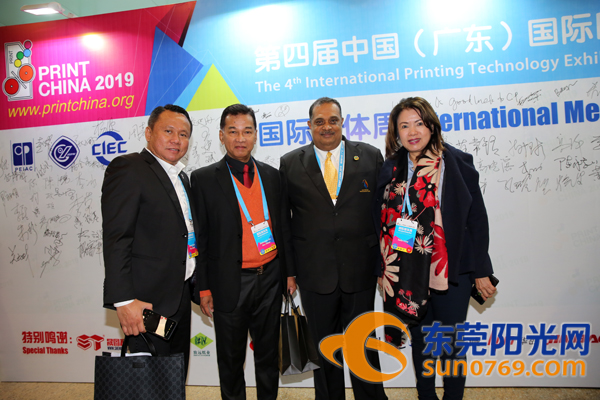 The "international media week" was held in Dongguan on 9th January, 2019.
The 4th International Printing Technology Exhibition of China (Guangdong) ("Print China 2019") is scheduled to be held in Dongguan from 9th to 13th April.
Jointly hosted by the Printing and Printing Equipment Industries Association of China (PEIAC), the Guangdong Printing Association, and the China International Exhibition Centre Group Corporation (CIEC), this exhibition was firstly held in 2007 and thereafter every four years.
During the "international media week" held on 9th January, Xu Jianguo (Director of PEIAC) said that "Despite the complicated global economic situation, Print China 2019 has received unexpected support from foreign and domestic enterprises, which demonstrates strongly that Chinese printing industry has great development potential".
According to Lu Chang'an (Vice Director of PEIAC), an estimated minimum of 1,200 exhibitors will participate at the exhibition, and overseas visitors from more than 140 countries and regions are expected to attend. During the exhibition, there will be more than 70 exchange meetings and seminars.
Lu also revealed that this exhibition will intensively display the latest science and technology achievements, including new AI manufacturing, integrated innovations and new modes of service transformation. Meanwhile, breakthrough achievements of green printing techniques will also be displayed.
(By Mia Wang, Stefanie Tan and Sev Pischl)