The 48th Coupe du Monde de Boulangerie (the Baking World Cup) was held in Lyon, Paris on 29th and 30th January 2019. Yang Xiongsen (a cuisine major from Dongguan Technician College) beat 18 contestants from 9 countries and regions to claim top prize.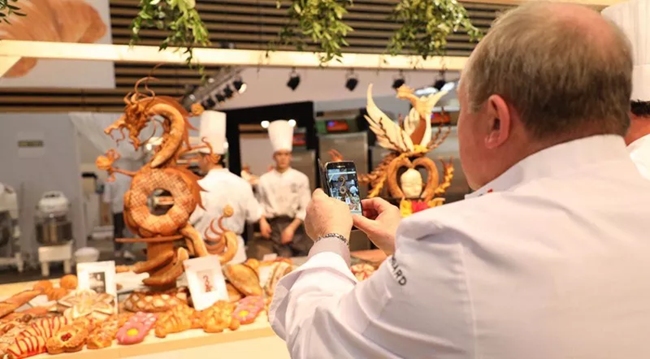 Chinese team's attractive bread
Coupe du Monde de Boulangerie was founded by the International Union of Bakers and Confectioners (UIBC) in 1971. To date, it remains the oldest such competition in the world. The competition rules are extremely precise. Each team are two top barkers from their own country, and each must be a freshman in international tournaments and aged under 25. Each player has one, and only one, chance to compete in this competition.

Yang had previously won second place in the 2nd Angel Yeast Cup (the national creative baking competition in vocational college) He and the winner, Zhu Yufei (from Jiaxing Technician Institute), represented China to battle with contestants from Belgium, Brazil Denmark, France, Germany, Sweden, Switzerland and Taipei.

Short time, high demand and strong intensity are prominent features of the competition. According to rules, competitors must use 6 different types to bake 196 breads, and an additional artistically designed bread all within 6 hours.
(By Ashley Zheng and Sev Pischl)