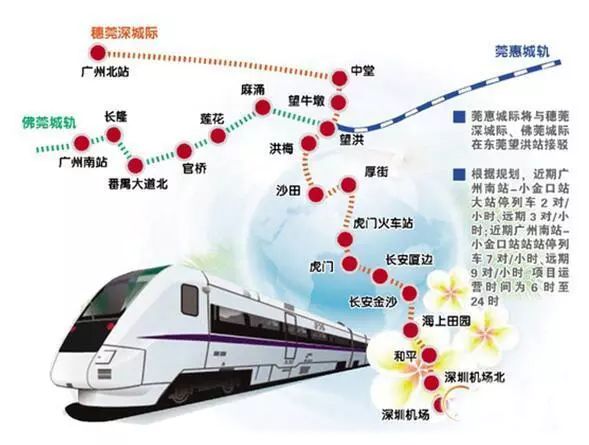 Image via sohu.com
Checks are currently being carried out on the Guangzhou-Dongguan-Shenzhen Intercity Railway before further testing occurs later in the year. The railway line will link Guangzhou, Dongguan, and Shenzhen, among other cities, and will boost connectivity in the Guangdong-Hong Kong-Macao Greater Bay Area and promote the one-hour living and economic circle that includes Hong Kong, Shenzhen, and Guangzhou.

The Guangzhou-Dongguan-Shenzhen Intercity Railway will connect Shenzhen Airport and the Humen Train Station and will link with other intercity railway lines. The line will cut travel times between the Guangzhou East Railway Station and Shenzhen Airport down to just one hour, with trains departing every five minutes.

The line will go into testing on July 1, with authorities hoping to open the track in time for the National Day Holiday this year.