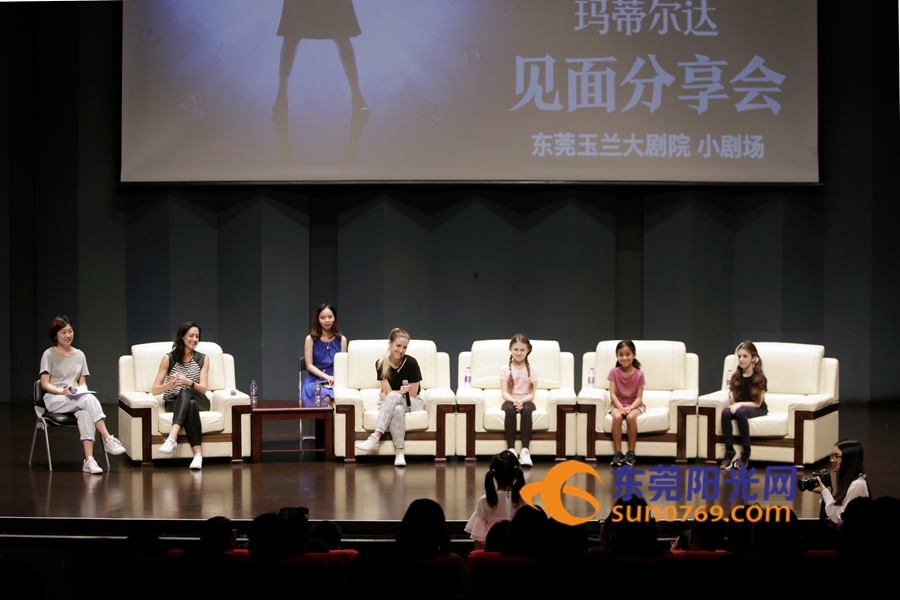 Meet & Greet of Matilda
An original musical Matilda has premiered in Dongguan on the evening of 2nd July. On the afternoon of 4th July, a Meet & Greet of Matilda was held in Dongguan Yulan Theatre. Executive director of the drama tour, Ms Honey and the three little Matildas attended to interact with Dongguan youths.

The cast indulged the children's curiosity, answering their questions and sharing the story of their China tour. The Director pointed out that the Dongguan production was the same as that in England. This is the first time "Matilda" has been performed in a non-English speaking country in English.
Unlike other performances in which adults save the world and teach people something in the process, Matilda is about a little girl who teaches everyone around her, including adults, that the world can be a better place if you stand up for what you believe in. That's the most wonderful element of the story, and also the reason why the director decided to produce Matilda as a musical. She said that musicals were a much more attractive form of performance making it far easier to understand and be remembered.