Dongguan Civil Service Centre to start trial operations in late Sept.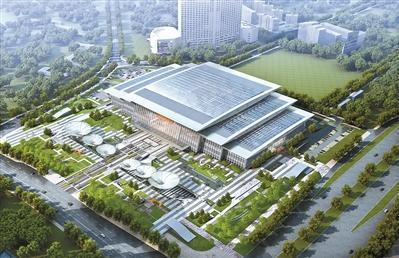 The design drawing of Dongguan Civil Service Centre
According to the Dongguan Administration Service Data Management Bureau, the construction of the Dongguan Civil Service Centre, which has been a major concern to the public, has entered final stages. Many departments will begin works to the centre from August to carry out equipment commissioning and other preparatory works. The Centre is expected to start trial operations at the end of September.
After the completion of the Civil Service Centre, 270 service counters will be set up so that residents can handle various procedures in one stop.
Before the trial operation, each stationing department will jointly debug information and business processing systems of the integrated government service platform. This includes the reservation queuing system, self-service terminal, intelligent monitoring, access control, comprehensive data analysis, business transfer and material transfers.
The Dongguan Civil Service Centre was upgraded on findings from the past Dongguan International Convention & Exhibition Centre. Located between the administrative centre area and the core business district, it is designed with an underground passage connected to the Hongfu Road Station of Dongguan Rail Transit Line 2. There is also a large underground parking lot to facilitate Dongguan residents should they to drive instead of alternative transportation methods.
From the designs, the Dongguan Civil Service Centre is also photogenic. The ceiling is equipped with an ETFE inflatable film to increase daylight around the building. It will not only bring convenience to residents, but also become a place for them to relax.