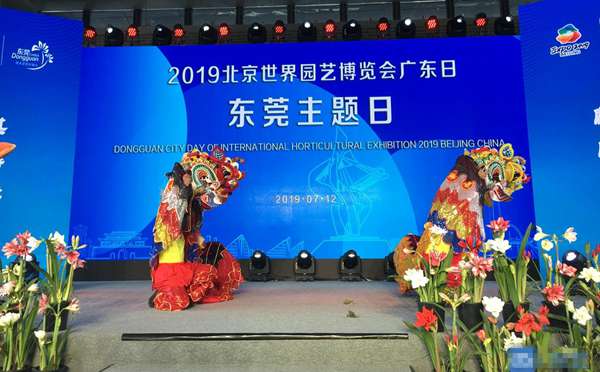 Kylin dance
On 12th July, a "Dongguan Day" event was held in the multi-function room of Tongxin Square, Beijing International Horticultural Expo. The event was a special photo exhibition of Dongguan, specimens of the city's specialty flowers as well as intangible cultural heritages were displayed. The intent was to introduce Dongguan's business investment environment, ecological construction achievements, industrial advantages, cultural characteristics, and promote economic and cultural exchanges with other regions in China and across the world.
It is understood that there are currently 1.17 million market entities and more than 170,000 industrial enterprises in Dongguan. Last year, Dongguan achieved a regional GDP of 827.86 billion RMB, ranking 22nd among large and medium-sized cities. Dongguan's import and export volume reached 1.3 trillion RMB, ranking 5th in China. With 19 forest parks, 20 wetland parks, 6 nature reserves, and 15 4A-level scenic spots, Dongguan's forest coverage rate is 37.4%. The scale and area of wetland parks in Dongguan rank 1st in Guangdong province. As an International Garden City, National Forest City, and National Garden City, Dongguan has realized the transformation from "World Factory" to "Beautiful Dongguan".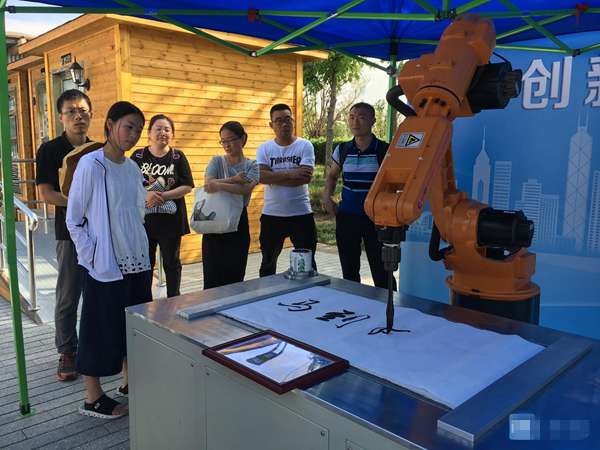 Robot writing calligraphy
At present, Dongguan is striving towards the goal of becoming a high-quality modern city in the Guangdong-Hong Kong-Macau Greater Bay Area.
The promotional video of Dongguan city, Kylin dance, special folk music, robot writing calligraphy, and other performances with Dongguan characteristics were also showed during the event.