Rachel Marie Rommeswinkel's unique and interesting life in Dongguan
"Hey guys, welcome to today's video. I am RachelR星星." At the beginning of every video, Rachel says hi to the viewers in a cheerful and enthusiastic way with her signature smile. In her videos, she talks about beauty makeup, culture, technology and many other hot topics in China in fluent Mandarin, and sometimes Cantonese. With over one million fans on Chinese video website Bilibili and microblog Weibo, Rachel is quite the internet celebrity in China.
What you may not know is that German-American Rachel Marie Rommeswinkel has been living in Dongguan, Guangdong for about 20 years. She attended local Chinese schools and started her career as a beauty blogger in this city.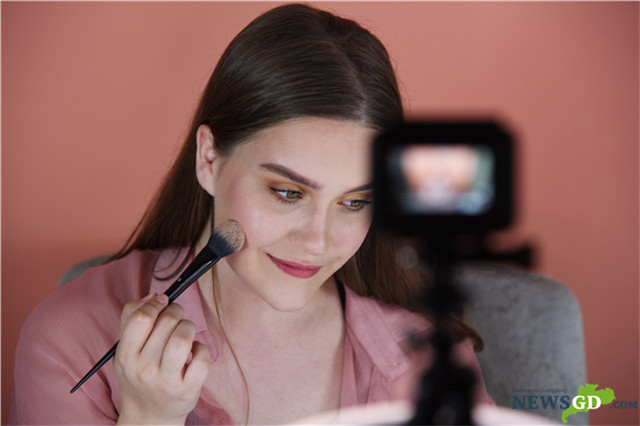 Rachel is making a video to show beauty makeup products. [Photo: Steven Yuen]
Unique and interesting life in Dongguan
Soon after Rachel was born in Hong Kong in 1995, her whole family moved to Dongguan, because they are all avid go-karting fans, and Dongguan has the biggest go-kart track in all of Asia. Over the years, Rachel and her sisters and brother all went to local Chinese schools at her parents' insistence.
Rachel has a lot of great memories and had some very unique experiences during her school days. Out of the whole school of about two thousand students, Rachel and her siblings were the only five expats that had blond hair and different colour eyes. At the beginning, she didn't understand a single word of what the teachers were saying in class or didn't even know where to write her name on the exam paper.
Throughout the years, Rachel learned to speak Mandarin during class and Cantonese during break times. During lunchtime, she would go to her friend's house and watch TV dramas, such as "Huanzhu Gege," a hit comedy-drama series in the 1990s in China. And then one day she realized she could understand what everyone was saying. "I was just so lucky that my parents saw exactly how China and Dongguan was going to grow. I feel so fortunate that I had this opportunity to go to local Chinese schools," Rachel said.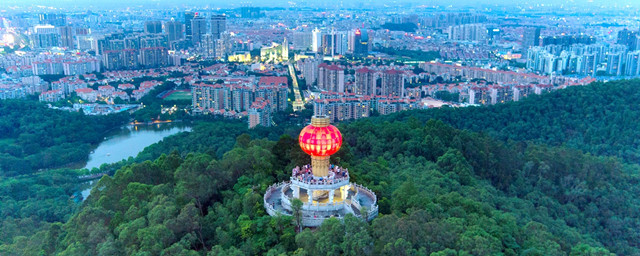 Huangqi Mountain Park in Dongguan
According to Rachel, Dongguan has kept its culture and beauty despite developing so fast. "Everything has changed. When I first came here, there were no other foreigners. And now, we are everywhere," Rachel said, "It makes me really happy to see how much it's grown."
Rachel is still living right across the street from her primary school in Dongguan. In her spare time, she enjoys hanging out with her family, and walking in a beautiful botanical garden near her home. Her favorite place to go and to take new foreigners to in the city is Guancheng District, the home to both ancient cultures and great Cantonese foods like dim sum and wonton. "My mom and I will take a taxi just to go to one small shop with maybe ten seats inside. And we'll just have a bowl of wonton and then go back home," Rachel smiled.