On 9th December, "Connecting the World through manufacturing- the Diverse Urban Culture" Dongguan City Photo Exhibition officially opened at the Paris Oriental Centre, France. Nearly 100 representatives from the French arts and culture circle, the Chinese embassy in France, Chinese-funded enterprises and the news media attended the event.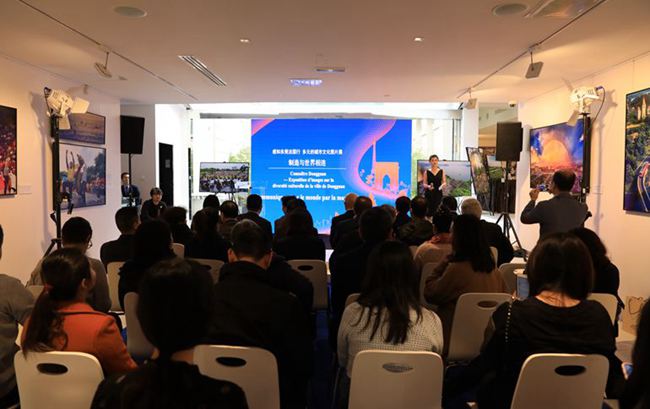 The opening ceremony of the photo exhibition
This photo exhibition was hosted by the Publicity Department of CPC Dongguan Committee and Dongguan City Image Promotion Office. Through more than 70 wonderful works of Chinese and foreign photographers, it showed the world the beauty of Dongguan and the beauty of manufacturing. This is the first time Dongguan has taken the initiative to enter Europe to host a city photo exhibition. The Paris exhibition ran from 9th to 13th December, and the German exhibition in Wuppertal from 11th to 15th December.
A local French guest said: "This is the first time I 'approach' Dongguan. The history and culture of this city fascinated me, and what surprised me more was the strength, vitality and beauty of this industrial city."