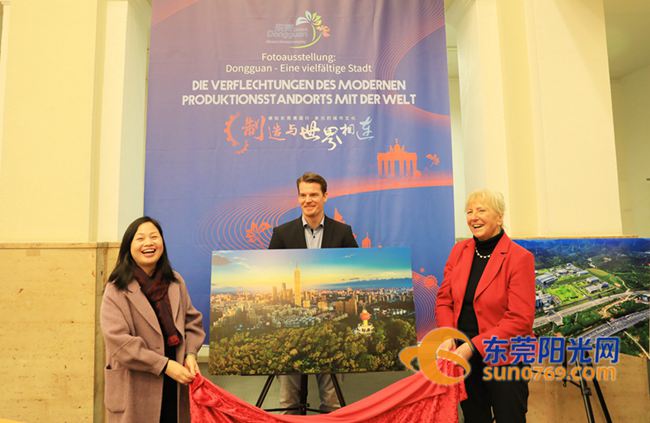 Ms. Li Cuiqing (Executive Deputy Director of the Publicity Department of CPC Dongguan Committee, L1) and Ms. Ursula Schulz (Mayor of Wuppertal, R) raise the curtain on the opening ceremony of the photo exhibition together.
On 11th December German time, "Connecting the World through manufacturing - the Diverse Urban Culture" Dongguan City Photo Exhibition opened at the City Hall of Wuppertal, Germany. This is the second stop of the Dongguan City Photo Exhibition in Europe after its debut in Paris, France. The exhibition in Germany lasted from 11th to 15th December, and more than 70 wonderful works of Chinese and foreign photographers were exhibited.
Organized by the Publicity Department of CPC Dongguan Committee and the Dongguan City Image Promotion Office, the exhibition shows the beauty of Dongguan city and manufacturing, and tells the wonderful story of Dongguan pursuing quality while embracing the world.