Humen Railway Station expects 1.06 million passengers in 2020 Chunyun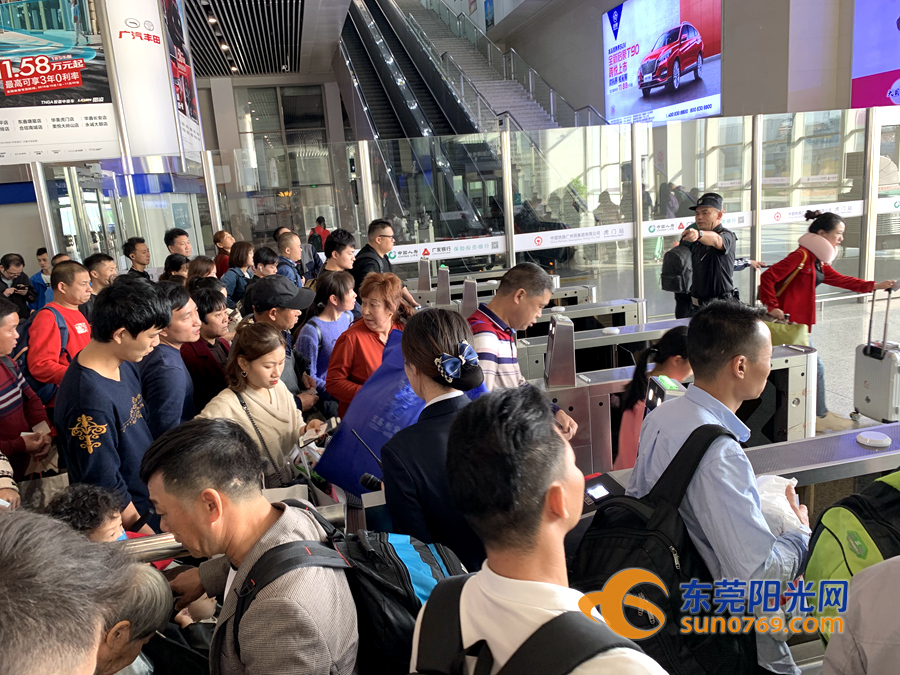 The rapidly approaching 2020 Spring Festival, a traditional festival for family reunions in China, will run from 24th to 30th January. The travel rush, also known as chunyun, will last 40 days from 10th Jan to 18th Feb.
Over 30,000 passengers a day are expected

During the 40-day Spring Festival travel rush, Humen Railway Station is expected to process 1.06 million passengers. Their forecasts estimate departing travelers to increase by 26% compared with last year, and arrivals to increase by 10%. The station will process around 31,000 trips every day during the pre-festival travel peak, and expects to exceed 32,000 on the busiest days.
This year's Spring Festival is 11 days earlier than last year, with the students' winter holiday also starting late. As a result, students and migrant workers will head home during a similar period. The pre-festival rush is expected to be concentrated from 18th to 23th January (lunar 24th to 29th December). The destinations are mainly Hunan, Hubei, Henan, Guangxi and several other places, with a large number of transfers at Guangzhou South Railway Station or Shenzhen North Railway Station. The peak of the returning journeys are to last from 28th January to 13th February (lunar 4th to 20th January).
Adding routes to increase transportation capacity
To meet the rising travel demands, 86.5 pairs of additional high-speed trains will be put into operation each day, adding 8 more pairs than last year, including 84.5 pairs of daily lines, 2 pairs of weekend lines and 10.5 pairs of peak lines.
Only a few pre-festival tickets for Multiple Units (MU) trains to Guangzhou South Railway Station remain available at the time of writing. There are also only a few seats to Shenzhen North Railway Station and Hong Kong West Kowloon Station available for 24th January (Lunar New Year's Eve). All MU train tickets to Guangzhou, Wuhan, Jinan, Zhengzhou, Shijiazhuang, Luohe, Xi'an, Yichang, Nanchang, Guilin, Nanning, Hengyang, Yongzhou, Changsha, Yueyang, Shaoyang, Huaihua have been sold.