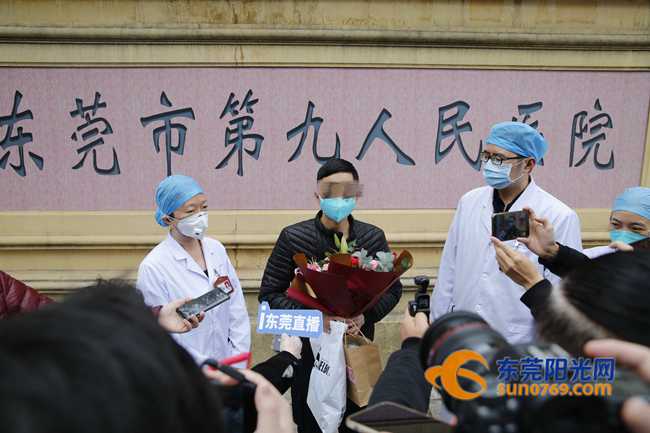 At 10am on 5th February, Mr. Huo walked out of the isolation ward of the Ninth People's Hospital of Dongguan City. He became the first confirmed coronavirus patient to have recovered and was duly discharged from hospital.
30-year-old Mr. Huo is from Wuhan and was the sixth confirmed case in Dongguan. He worked in an e-commerce centre park in Dongguan, living in Gaobu Town before the illness. On 12th January, he returned to Wuhan with his wife and son to celebrate the Chinese New Year. From 12th to 22nd January, he stayed at his home in Wuhan. On the evening of 22nd January, Huo and his wife returned to Dongguan from Wuhan. On 23rd January, Huo developed a cough without any obvious cause. On the afternoon of 24th January, he went to the emergency department of Gaobu Hospital where he was quarantined for treatment. At noon on 26th January, Huo was transferred to the city's Ninth People's Hospital and isolated for treatment.
After 12 days of treatment, Huo was declared clean of the virus and allowed to be discharged. The expert medical group recommended that he remain isolated for two weeks after returning home and go to the nearest designated medical institution for review one week after discharge.
"Don't be afraid to face the epidemic. This disease is completely curable. I also suggest that everyone stop eating wild animals in the future," said Huo when interviewed.