【Multilingual多语种】Notification on Information Report for Inbound travellers to Dongguan 关于境外来莞返莞人员配合做好信息申报工作的通告
Notification on Information Report for Inbound travellers to Dongguan
As COVID-19 goes more severe world wide, to effectively prevent and control the epidemic, Dongguan COVID-19 Prevention and Control Command has decided that from now on, information of returnees from abroad to Dongguan (with the purpose of studying, traveling, business engaging,working, etc.) should be reported. Here are the notifications:
1. People Who are Required to Report Information
(1)People who have returned to Dongguan or have stayed in Dongguan for a short time since March 7.
(2)People who plan to return to Dongguan from abroad recently.
(3)People of all nationalities are subject to the above-mentioned terms.
2. Obligations of Information Reporting
Please report your information to your village (community) and company if you plan to arrive in or have arrived in Dongguan, and please keep in mind the following:
(1)Report your residential and occupational information on the platform of"Dongguan e-Report"(莞e申报)timely;
(2)Fill the forms truthfully for relevant information (as enclosed) and convey them to local village (community) and your company.
3. Cooperation on Epidemic Prevention and Control Arrangement
So far, Dongguan has implemented closed-loop management of the entire process,from air transportation, port quarantine, pick-up and delivery service, to community management. Returnees who meet the stipulations are required to be under medical observation in a designated venue for 14 days. Please cooperate with staff on epidemic prevention and control work, like body temperature taking and medical observation.
4. Obligations for Dongguan Citizens
For all residents inside or outside Dongguan, if you have known that your relativesor friends have returned or will return to Dongguan within 14 days, please remind them to report their information on the platform of "Dongguan e-Report"(莞e申报)and report to local community (village) or workplace.
5. Legal Liabilities for Non-cooperation
Those who return to Dongguan from abroad should timely and truthfully report relevant information and health status and take proper precautions. Those who deliberately conceal their travel or residence history in highly affected countries or contact history with COVID-19 patients, or those who do not abide by the rules during medical observation at home and cause the spread of the epidemic shall be investigated and take legal responsibilities in accordance with the law.

Dongguan COVID-19 Prevention and Control Command Office
March 21, 2020
Attachments:
1. Information Form of People from Abroad over 14 Days (who have arrived in Dongguan)
2. Information Form of People Planning to Return to Dongguan
3. Information Form of People from Abroad over 14 Days (who have left Dongguan)
4. Dongguan COVID-19 Prevention and Control Hotline
5. List of Key Hospitals for Fever Diagnoses in Dongguan6.List of Designated Hospitals forCOVID-19 Patients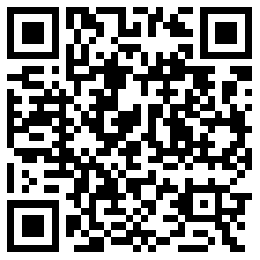 QR Code of Attachments