Dongguan enterprise donates anti-virus supplies to African countries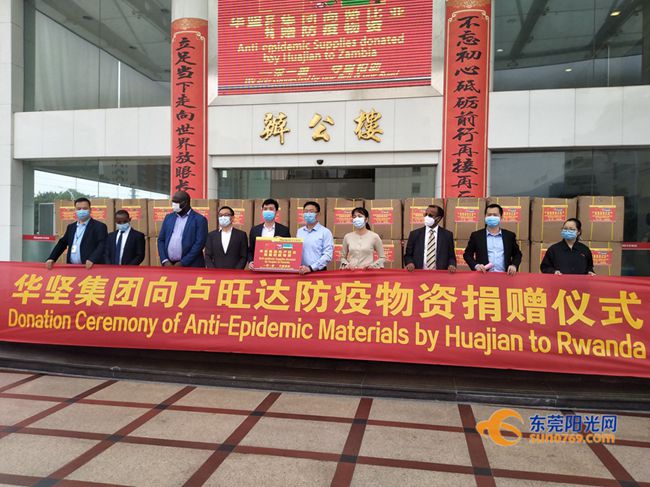 Donation ceremony

The novel coronavirus pneumonia outbreak continues to plight many countries around the world. Huajian Group, the Dongguan footwear industry invested in African countries, has donated epidemic prevention materials to many African countries to help them combat the epidemic. On the afternoon of 21st March, epidemic prevention materials donated by Huajian Group for Ethiopia, Kenya, Rwanda, Zambia and other countries were shipped to the Baiyun Airport and flown to Africa on 22nd March, Beijing time.
After learning that some countries in Africa have reported confirmed cases of COVID-19, Zhang Huarong (CPPCC member, Vice Chairman of the China-Africa Friendship Association, and Chairman of Huajian Group) contacted them immediately and offered help. "Whatever materials they need most, we will do everything we can to purchase and support them!" said Zhang, hoping to send the materials to Africa as quickly as possible to fight the epidemic.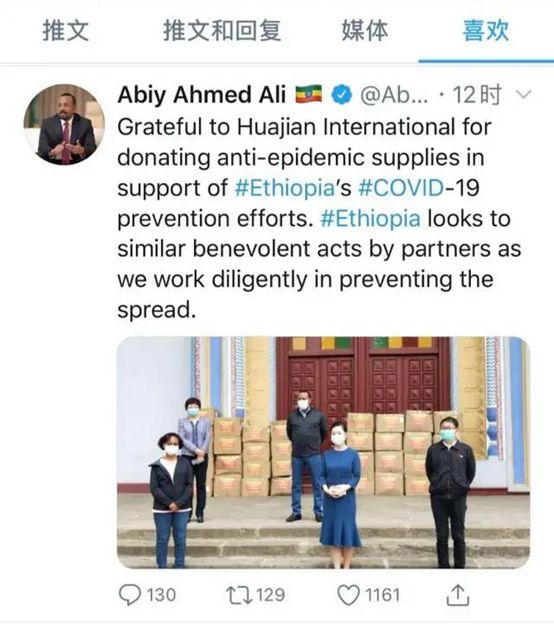 Screenshot of Mr. Abiy Ahmed Ali (Ethiopian Prime Minister)'s tweet
On 18th March, Huajian Group has donated 100,000 medical surgical masks to the Ethiopian Ministry of Health as well as 2,000 medical surgical masks and 40 infrared thermometers to the Ethiopian Customs. On 21st March, Ethiopian time, 100,000 ordinary protective masks donated earlier by the Group arrived at Ethiopian Prime Minister's office. Mr. Abiy Ahmed Ali (Ethiopian Prime Minister) expressed appreciation to Huajian Group. In his tweet, Mr. Ali said: "Grateful to Huajian International for donating anti-epidemic supplies in support of Ethiopia's COVID-19 prevention efforts. Ethiopia looks to similar benevolent acts by partners as we work diligently in preventing the spread."