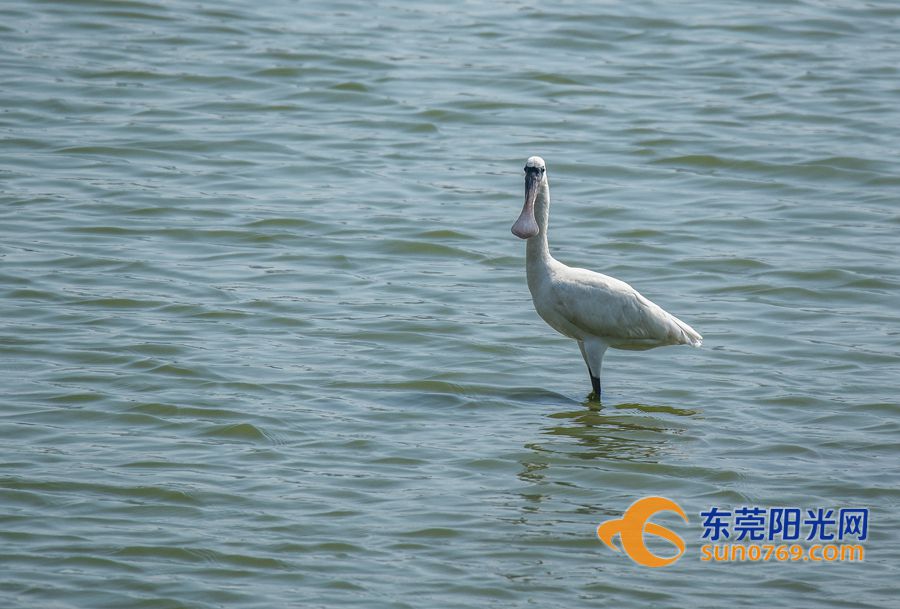 A black-faced spoonbill (Photo by Liao Zhizhong)
In recent years, the number of bird species spotted and recorded in Dongguan has been increasing. According to recent census data produced by the Municipal Forestry Bureau and data recorded by birdwatchers, as at April this year the total number of bird species in Dongguan was 268. 28 of these have second-class special state protection, and 23 are new species added since last year, including the black-faced spoonbill, one of the world's most endangered birds protected under China's Wildlife Protection Law.
Birds are highly sensitive to environmental change, so findings of greater diversity indicate a better environment. As the ecological environment in Dongguan improves, there are more and more suitable bird habitats, therefore the local bird population increases.
In recent years, Dongguan has been vigorously promoting the construction of ecological environments. The city's present forest coverage rate is 37.4%, with 20 forest parks, 23 wetland parks, and 6 nature reserves, providing a good habitat for all kinds of birds. More and more wild birds are flocking to the city, presenting a beautiful picture of the harmonious coexistence of nature and industrial civilization.