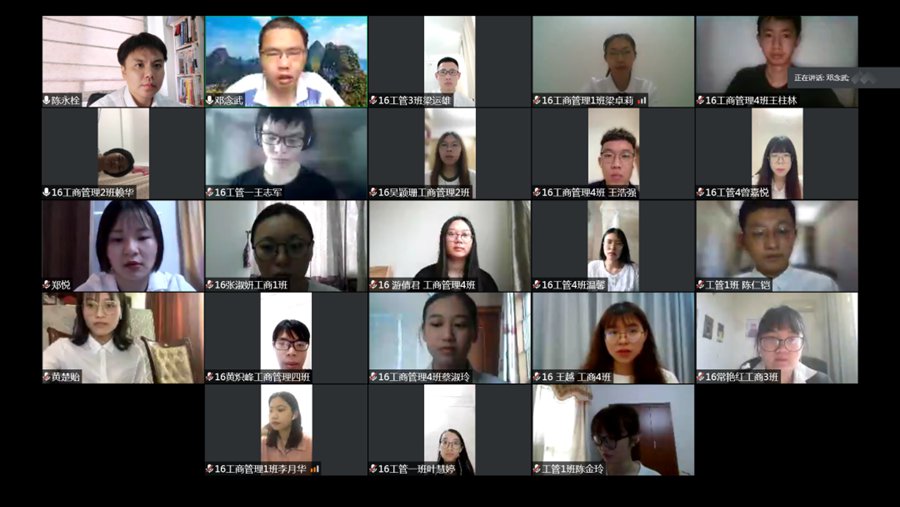 Online thesis defence for graduates of Dongguan University of Technology
The graduation season is arriving soon. Beginning this May, Dongguan University of Technology (DGUT) has arranged for thesis defence to be conducted online for its final year students so that their graduation will not be extended due to the epidemic. Thesis defence is a necessary component for university students once their papers are evaluated.
The unexpected epidemic makes the graduation process unusual this year. "Cloud thesis defence", "cloud graduation ceremony", and "cloud job fairs" have provided graduates with a most unique graduation experience.