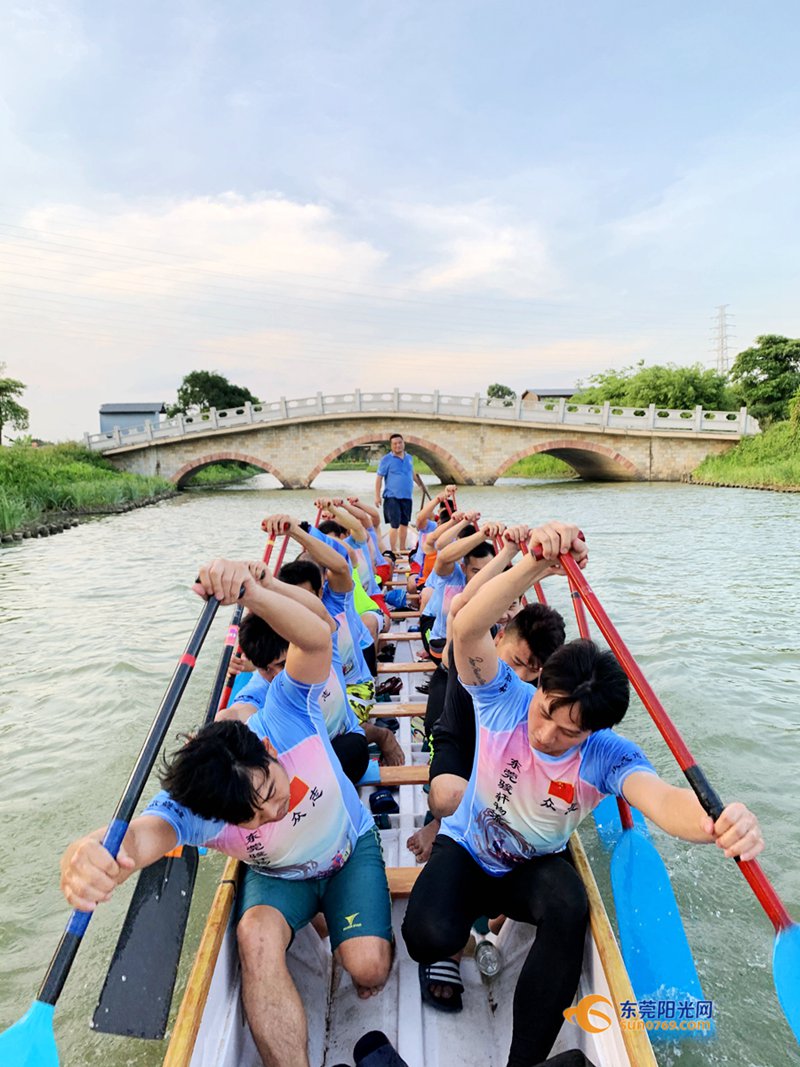 Every year at the beginning of May, the sound of a trumpet can be heard riverside near Baixiang Island in Zhongtang Township, Dongguan City. The trumpet announces a Zhongzhi Dragon-Boat Team training session in full swing.
Established in 2018 as an amateur team, the Zhongtang Zhongzhi Dragon Boat Club of Dongguan was formed by dragon boat enthusiasts.
The sudden outbreak of the COVID-19 pandemic prevented the club from starting any field matches; however members did not relax during the downtime. Instead, they visited the village committee club every day to complete two hours of training after work. Squats, skipping, push-ups, dumbbells, running... anything to keep members in good physical condition ready for the next event.
Since training resumed, club members have embraced basic training with great vigour. They are keen to be in peak condition when dragon-boat races restart.