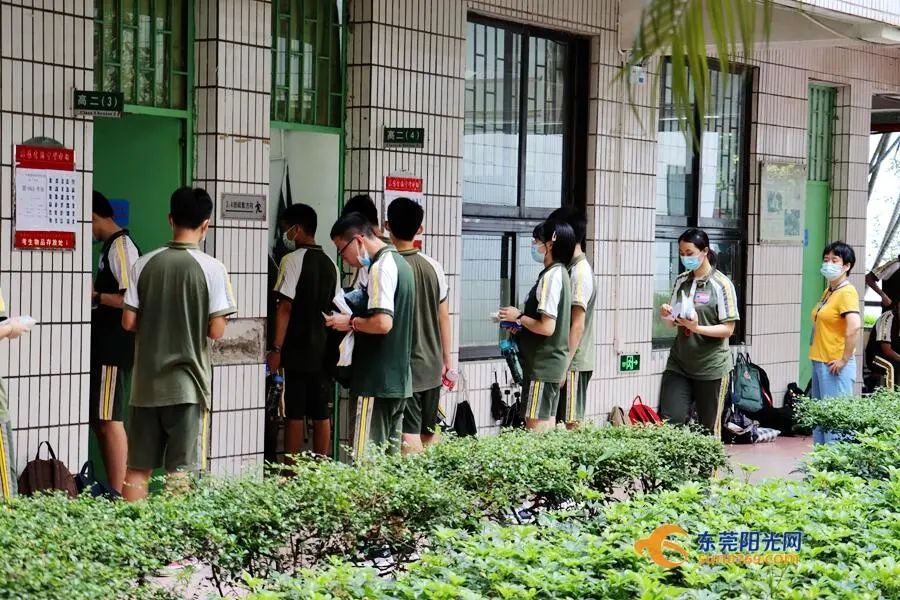 At 9am, the bell rang marking the official start of the national college entrance examination.
China's National College Entrance Examination (NCEE), also known as Gaokao, was postponed by a month to the 7th & 8th July due to the novel coronavirus epidemic. Yesterday (7th July), a total of 28,724 candidates in Dongguan are sitting this annual exam, up 1,383 from last year. A slew of strict anti-epidemic and preventive measures have been implemented at examination venues to ensure safety and fairness.
What's new this year, however, is inviting public health specialists to be deputy invigilators who offer medical services at exam sites. Dongguan has set up 994 examination rooms at 18 exam sites. In addition to the 18 ordinary sites, the city designated Dongguan Open University as a special isolation site for students with suspected respiratory symptoms. All isolation rooms are deployed with the same facilities as any other ordinary exam room.
Temperature checks, wearing face masks, disinfecting hands with sanitizers and keeping social distancing are mandatory for all students before entering examination venues. However, wearing a mask is not mandatory during the exam itself.