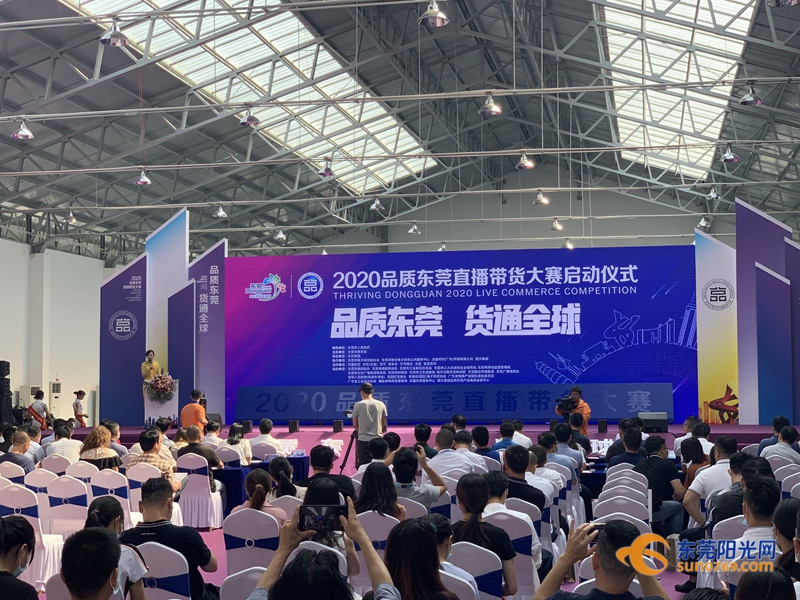 On the afternoon of 28th July, the opening ceremony of "Thriving Dongguan 2020 Live Commerce Competition" was held at Jianyuzhou, Dongguan's live e-commerce broadcasting hub. The competition was guided by Dongguan Municipal Government and hosted by Dongguan Municipal Bureau of Commerce. A three-month audition has been conducting in Dongguan to publicize and promote Dongguan's selected products, competitive enterprises, premium brands, excellent anchors and well-equipped live broadcasting bases. The aim has been to help Dongguan manufacturing enterprises adapt to the new business mode.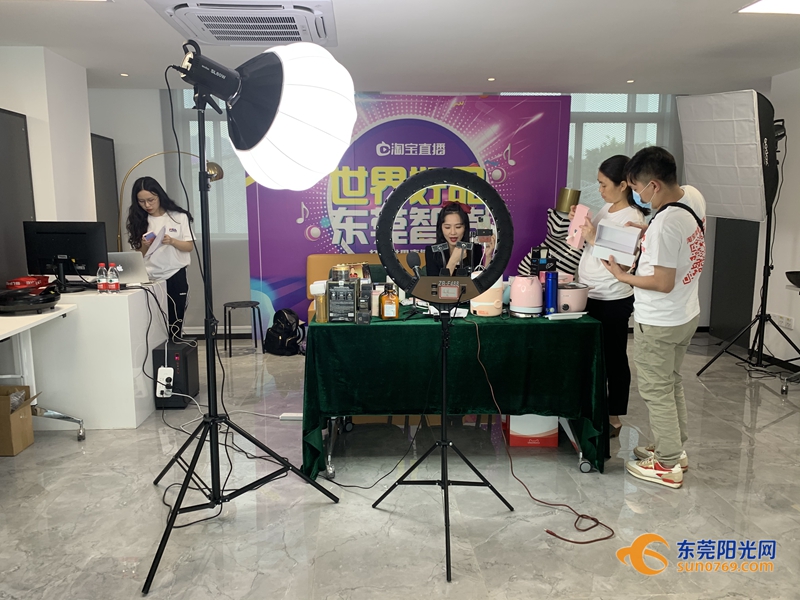 The competition will select the best 1,000 quality products, 50 advanced live marketing enterprises, 100 popular anchors, 50 recommending officers and 10 live broadcasting bases in Dongguan. It is expected that more than 5,000 enterprises will benefit and improve their live broadcasting selling techniques by participating in the competition. Furthermore, 10,000 broadcasting rooms will be set up, with 10,000 staff from local enterprises to receive systematic training, thus providing a stimulus to the local e-commerce industry.
This year, enterprises have been stagnant due to the worldwide COVID-19 pandemic. The development of live broadcasting is an effective way for enterprises to extricate themselves from this predicament. Since the start of the year, Dongguan has signed cooperation framework agreements with Alibaba, JD.com, Suning, Pinduoduo, ByteDance, Tianyin Interactive and Monda Group to help local enterprises increase orders and stabilize the market. Dongguan is trying to bring the advantages of "made in Dongguan" into full play and create a comprehensive online exhibition platform.