According to the "China Township Comprehensive Competitiveness Report 2019" released recently, Dongguan has a total of 18 positions among the 2019 top 100 towns in China, ranking first in Guangdong. The 18 towns include: Chang'an Town, Humen Town, Tangxia Town, Shipai Town, Liaobu Town, Houjie Town, Changping Town, Dalang Town, Fenggang Town, Dalingshan Town, Qingxi Town, Macong Town, Huangjiang Town, Shatian Town, Hengli Town, Shijie Town, Chashan Town, and Daojiao Town.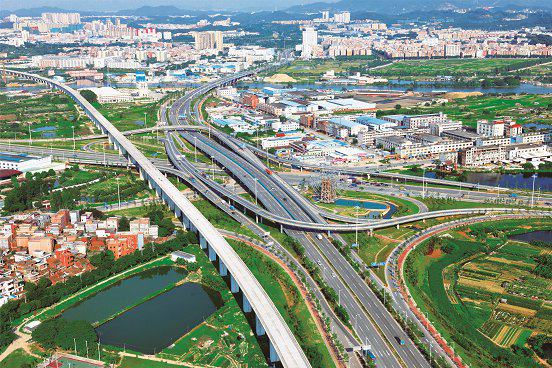 Daojiao Town
The report was jointly issued by the Competitiveness Think Tank, China Economic Herald, the Information Development Research Institute of China Information Association, and Beijing Zhongxin Urban Planning & Design Institute. The research group took towns across the country as the research subject, and evaluated the comprehensive competitiveness of towns in terms of economic scale, economic vitality, and per-capita level. In order to encourage the high-quality development of towns, regional GDP was not included in the evaluation system.
The top 100 towns in China in 2019 announced in this report are mainly concentrated in eastern China. Among them, Guangdong ranked second among all provinces in the country with 31 in the top 100 towns.