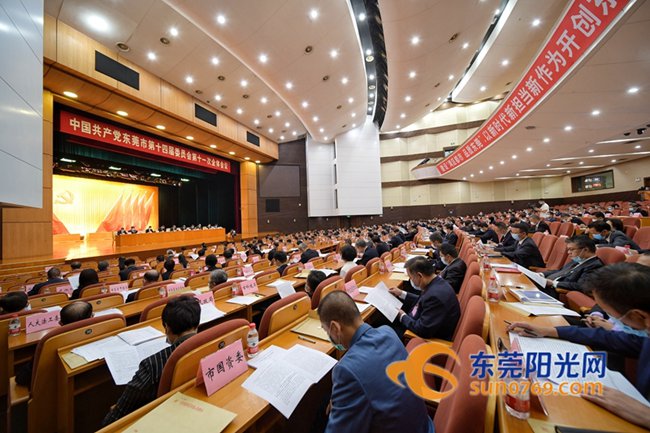 The eleventh plenary meeting of the 14th Dongguan Committee of the Communist Party of China (CPC) was held on September 25th. The meeting revealed that this year, facing a severe external situation and downward pressure on the economy, Dongguan has achieved positive results through adopting a wartime mindset and measures to strengthen economic operation monitoring and coordination. From January to August, the city's economic performance has maintained a growth trend.
According to data from the government, several economic indicators have been narrowing, which has become a prominent feature of Dongguan's economic performance in the last eight months.
In the first eight months of this year, the added value of above-scale industries totaled 252.48 billion yuan, of which August saw a 1.7% increase, marking the fifth consecutive month of positive growth since April.
Dongguan achieved double-digit growth in terms of investment. From January to August this year, investments in fixed assets hit 136.21 billion yuan, up 10.5%, with a growth rate 6.3 percentage points higher than the provincial average. Industrial investment played an important role as it increased by 19.9%. Meanwhile, infrastructure investment also saw a 2.6% increase, attaining positive growth for the first time since March this year.
In terms of electricity consumption, from January to August, the total electricity consumption in Dongguan was 55.76 billion kWh, an increase of 0.5% and surpassing the same period of last year.
Currently, the number of market entities in Dongguan exceeds 1.3 million, an increase of 8.4%. Among them, there are 599,000 enterprises, an increase of 12.4%.
The financial sector also saw robust development. There are 11 newly listed and pro-listed companies in the city, and the number of companies planning to go public ranks first among the prefecture-level cities in Guangdong Province. By the end of August, the balance of various savings deposits totaled 1,793 billion yuan, an increase of 15.7%. The balance of various loans reached 1,203.26 billion yuan, an increase of 24.2%, with the growth rate ranking first in the Pearl River Delta. Among them, the balance of manufacturing loans was 209.55 billion yuan, an increase of 47.2%.
The city's investment promotion also showed good momentum. Driven by the Global Advanced Manufacturing Investment Promotion Conference, from January to August, the amount of the city's agreed investment was 144.8 billion yuan, an increase of 12.3%; while the actual investment was 87.3 billion yuan, an increase of 48.2%. Among them, 156 domestically-financed projects worth more than 100 million yuan, an increase of 45.8% over the same period last year.