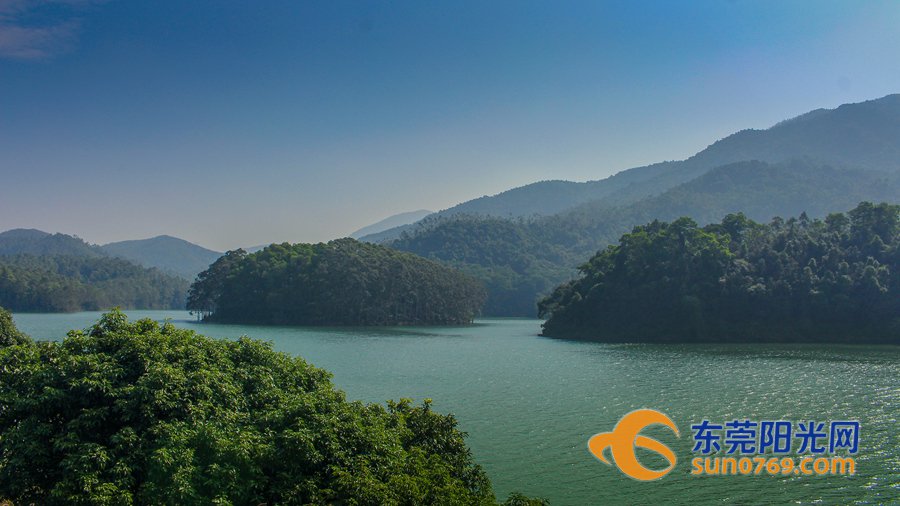 A new forest park in Dongguan will officially open to the public on October 1st in Zhangmutou Town.
The opening ceremony of Guangdong Jiudong Forest Park (Zhangmutou Scenic Area of Yinpingshan Forest Park) was held on September 28th. It is the first forest park jointly built by Guangdong Provincial Forestry Bureau and Dongguan Municipal Government.
The Park has a planned area of 30.57 square kilometers, including a core scenic spot, Lezhu Pai Reservoir, 5 man-made pavilions, and 9.23 kilometers of trails around the lake. There are beautiful natural sceneries in the area, steep canyons, cliffs, jagged rocks, mountains and rivers. The canyons are covered with natural evergreen broad-leaved trees, which are dense and verdant. It is dotted with peaks, waterfalls, deep pools, clear blue water streams, colorful flowers and amazing geological relics such as stone mortars and ponds.
Such ecological environment provides a home for wild animals and plants. According to a preliminary investigation, a total of 526 species of wild vascular plants and 96 species of animals have been recorded in the scenic area. Among them, there are 26 species of rare and endangered plants under national protection, and 21 species of animals under national or provincial protection. These rare animals and plants have an important significance in scientific research and science education.
The Park is included as part of the Zhangmutou Scenic Area of Yinpingshan Forest Park. Its construction started in May 2019 and was completed on September 25th this year.
■Tips for Tourists
1. Traffic navigation
By car: Navigate "Guangdong Jiudong Forest Park (Zhangmutou Scenic Area of Yinpingshan Forest Park) 广东九洞森林公园(银瓶山森林公园樟木头景区)".
By bus: Take No.907 bus in Zhangmutou Town to Zhupai Village Station(竹排村公交车站), and walk 500 meters until you reach the Park.
2. Parking
More than 280 parking spaces have been built at the tourist service center of Jiudong Forest Park. Parking is not allowed near the lake or on the mountain, so visitors need to park in the parking lot.