Dongguan attractions receive 5.74 million visits during Golden Week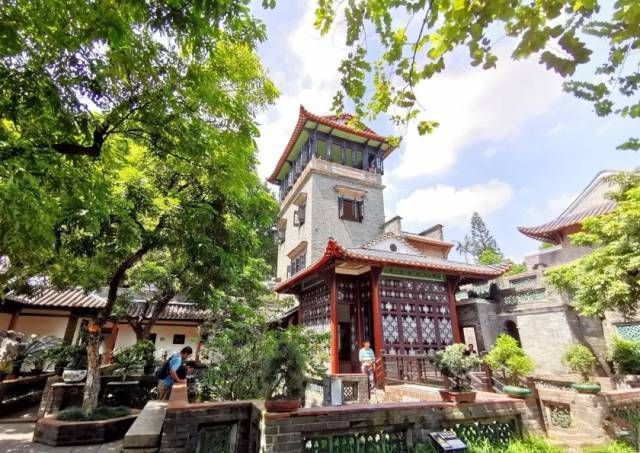 Keyuan Museum
During the eight-day Mid-Autumn Festival and National Day holiday from October 1st to 8th, tourist attractions in Dongguan received a total of 5.7394 million visits, 82% of the total visits made during last year's National Day holiday, or the Golden Week holiday. Tourism revenue reached 2.984 billion yuan, a recovery of 72.25% compared to the same period in 2019.
Dongguan's tourist attractions were very popular among citizens and tourists during the eight-day holiday, with booming rural tourism and a surge in customers at malls and restaurants. The overall tourism market showed thriving momentum.
Major cultural venues and museums became popular destinations. On October 3, the Keyuan Museum saw a continuous stream of visitors, with the daily reservation quota of 2,000 people fully booked out. Those who had not made an appointment in advance had to try their luck to see if there were people who cancelled, or come back on another date.
Besides, the number of people who made reservations to enter the scenic area in Songshan Lake exceeded 18,000 as of 15:30 on October 2nd. Similarly, the Xiegang Scenic Area of Yinping Mountain Forest Park reached a peak visitor flow at 13:30 on October 3. In order to effectively relieve the congestion, the scenic area initiated an emergency response mechanism to temporarily close the park.
During the holiday, the water towns also fascinated citizens and tourists. In Machong Town, people visited Huayang Lake, tasted the authentic water town food and enjoyed the festive atmosphere. According to statistics, nearly 200,000 tourists visited Machong during the holiday and consumption rose.
In Liaobu Town, the Xiangshi Zoo was one of the most popular tourist attractions. It attracted 31,200 tourists in eight days. The major attractions in the town received more than 130,000 tourists during the holiday.