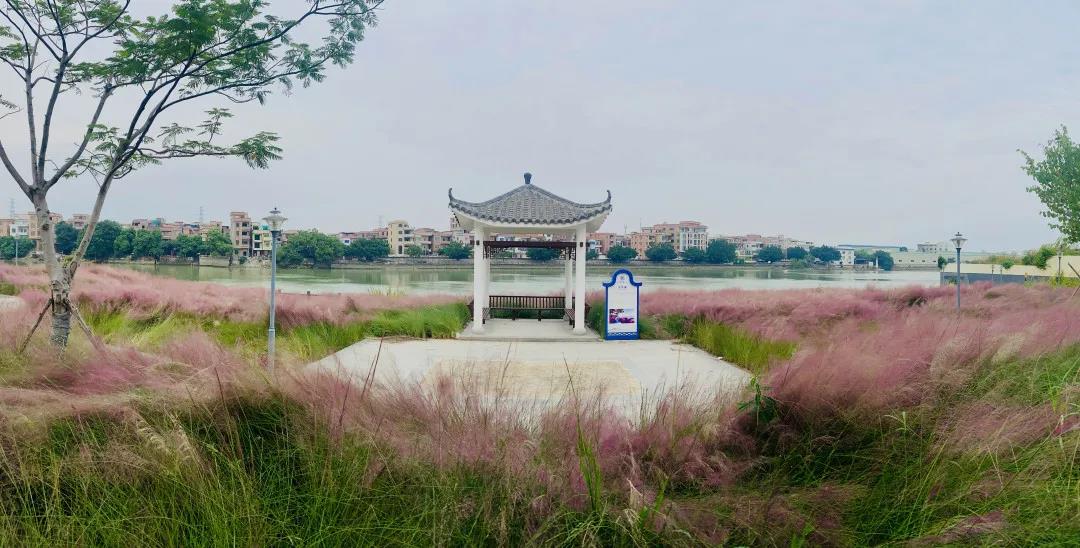 Fangcaowei

Autumn in Dongguan is a time of color and beauty. It could be pink, green, golden or any other bright colors.

Wanjiang's autumn
Fangcaowei (芳草围)
Wanjiang's autumn could be pink. The fall arrives when Muhlenbergia capillaris puts on a real show with flowers that look like pink clouds from far away, giving a spectacular fall color show. You can fully enjoy the blooming pink grass in Jiaolian community in Wanjiang.
Zhangwu Talent village (张屋人才村)
In addition to the romantic pink flowers, Zhangwu Talent village is also attractive. The clear blue water, shaded by green trees, is a great place to watch the low flying birds. There are also fish swimming through the limpid creek.
The ecological wetland landscape
The roadside wetland in Jiaolian community retains the original scene after transformation and restoration. Standing next to the wetland park, visitors can breathe in the fresh air and pleasant scents of vegetation; when seen from above, visitors can enjoy a fine view of the park.