6178 meters! Nine Dongguaners conquered the eastern Kunlun summit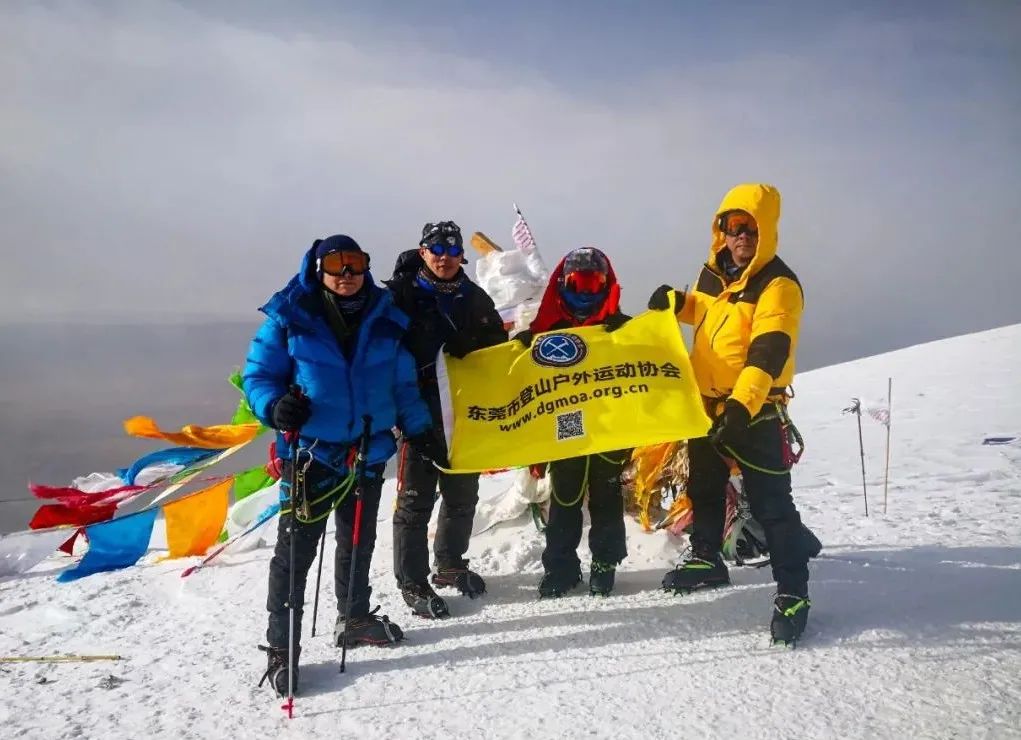 Sixty years ago, the first Chinese person first climbed to Mount Qomolangma (Mount Everest)'s summit. Thirty years after that, members from Mountaineering Association of Peking University successfully reached the top of Yuzhu Peak, the highest peak of the eastern Kunlun Mountains. It opened a new era of Chinese civil mountaineering. To commemorate these two events, this September, nine climbers from Dongguan Mountaineering & Outdoor Sport Association (DGMOA) headed to Yuzhu peak, which is 6,178 meters above sea level, and they successfully reached the summit.

On September 15th, the nine climbers gathered at Golmud, Qinghai. "Everyone was full of expectation for the upcoming mountaineering trip."
After several days of acclimation, at around 3:00 a.m. on September 21st, the team started their push to the summit from the base camp and reached the peak at 8:35a.m., the same morning.
It was foggy that day, and the poor visibility made the route very difficult. "It was a miserable weather during the climb. All I could feel were extremely cold and exhausted!" Li Qinglin, one of the climbers, thought about stopping and returning to the camp more than ten times, "but I managed to keep up with my teammates. Finally we made it."