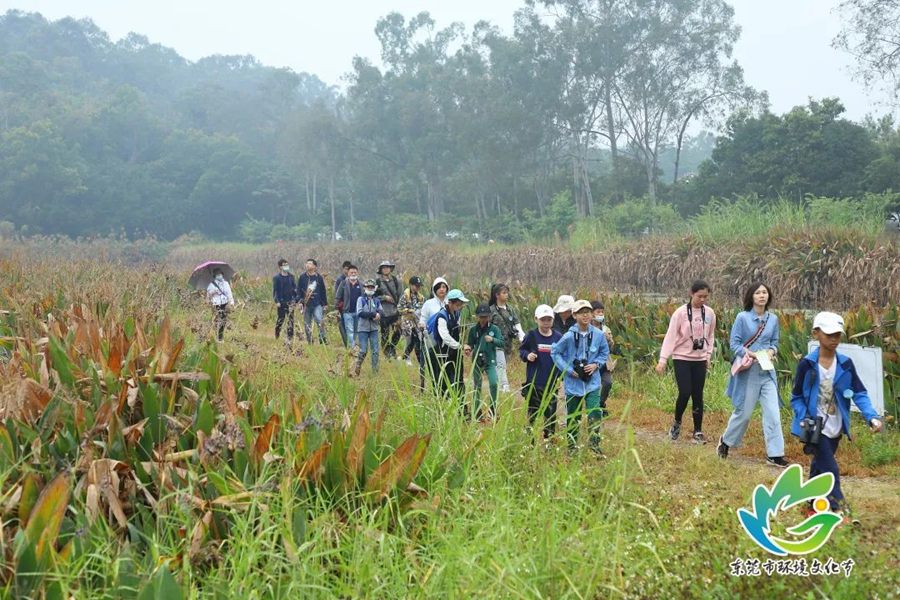 The competition attract 57 teams to participate.

Birds are an important indicator of a city's ecological environment. In order for young people to have a connection to nature and receive environmental education, the 4th Dongguan Bird Watching Competition for Primary and Middle School Students was held in Tongsha Ecological Park on November 15, 2020.
The competition attracted 57 teams to participate. It was divided into a middle school section and an elementary school section. The participating teams competed fiercely through outdoor bird watching and bird recognition online.
The first part is to watch the birds outdoors. The contestants need to use their eyes, binoculars and bird illustrations to observe and appreciate the birds, distinguish their species, and record those that can be confirmed by sight or hearing.
For the bird recognition section, the teams need to send two members to answer questions online within the specified time, which tested the participants' accumulated bird knowledge and teamwork ability.
In the end, the judges selected the first, second, and third prizes according to the scoring rules. Among them, the Sixue Bird Team from Dongguan Qiaotou No. 1 won the highest record award in the elementary school group as they observed 58 species of birds. Xiao Feiyu Team from Yuan Chonghuan Middle School in Shijie won the highest record award in the middle school category as they observed 53 species of birds.